Paul Makarenko
CEO
After I graduated as a Master of Business Administration I got a position of a Product Manager in a local IT company. Where I was in charge of development process management, supporting clients, comprehensively conveying clients ideas to development teams and creating strategies for product promotion. Later I decided to found my own top-notch IT company and hired only top-level professionals. Since we have created many awesome projects and will be glad to be a part of your success!
Irene
Product Manager
Having great experience in collaboration between Western Europe, the USA and Ukrainian's companies in the context of processes management I gained a position of Product Manager. Having been successfully leading Web and Mobile products implementation, I became a good friend to the clients and nowadays I can completely understand all the requests for applications development. I will be more than happy to take care of your Product development and support you on your success way with us.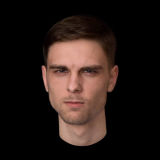 Daniel
COO
Previously, I was a Senior Frontend Developer in Maincode. As my skills have been growing I got a position of CTO. As a CTO I led teams, constructed web applications' architectures and selected the most suitable technologies for them. After some period of time, I understood that I've owned many soft and hard skills to become a COO. Having become COO I am in charge of collaboration with a client, performing business analysis, providing projects with consulting in technical and business domains.
Alex
Executive Art Director
I've started my carrier in Maincode as a Senior UI/UX Designer. At that time I was creating modern and top-notch web interfaces for customers of Maincode. Projects I was responsible for had different directions: from Health&Care to Blockchain&Cryptocurrency. Inasmuch as my skills are continuously growing, I got a position of Art Director. Nowadays I am in charge of architecture construction, leading design teams, providing customer support for analysis of their concepts and business problems.