James Tharpe
CEO
James has experience from conception to sale in software development. Software is his world.
Andriy S'omak
COO
Andriy is a Founder and COO of ONLINICO. Possesses a firm grasp of modern technologies and has a decent management experience.
Anastasiia Zanizdra
Account Manager
Anastasiia is skilled in project management, business analysis, quality assurance and control. Currently tightly involved into customer engagement and pre-sales process.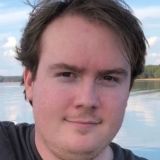 Scott Adams
Chief Software Engineer
Experienced Chief Software Engineer with a demonstrated history of working in the marketing and advertising industry. Strong engineering professional with a Bachelor of Science (BS) focused in Computer Science (CS) from Southern Polytechnic State University.