Viktoria
Senior Mobile Developer
Mobile/Web Developer with 5 years of experience. Front end & Back end. Main stack: React Native, JavaScript, Node.js, React.js, MySQL, MongoDB
Dmytro
Senior Web Developer
Web Technology expert with 7+ years of software engineering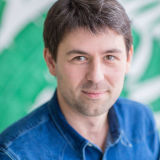 Dmytro Dvurechenskyi
CEO at openGeeksLab
This smart man knows a lot about what will be popular in the near future - he once developed cool apps for the iOS before it became mainstream. As any creative person, he hates to be alone. Dmytro is a real source of positive energy and extraordinary ideas. The desire to do things he loves brought him to us, and now he confidently leads our team to incredible success!
Valeria
Head of Product Department
She was born with expressed organizational skills. At school Valeriia worked very hard on projects and even managed to help her classmates. There is no chance to doubt her abilities – this charismatic girl keeps everything under control. She can establish contact with any person and professionally coordinate the developer's work.
Igor
Tech Lead
His work is very difficult – many tasks, great responsibility. But Igor easily copes with it! Years of experience and life skills help him to maintain a balance between a sense of duty and enjoyment from the work. He led an usual online store, but fate finally brought him to our bright team. Igor likes to be a member of a small group – it is a great incentive to work hard.
Alex
CTO
More than 10 years experience in IT engineering. Extensive experience in Web & Mobile Development. Deep practical knowledge front-end and back-end production. Motivated team player with excellent communication skills. The expertise in working with internationally distributed teams