Rewala.com
Rewala - group decision making app (https://rewala.com)
The user-friendly mobile application, that grants fast communication between your friends, family, and co-workers to evaluate suggested options.
Industry:
Business & Productivity,
Statistics & Atalytics,
Blockchain & Cryptocurrency
Works:
Educational platform / Angular, NodeJS (GraphQL)
Web Development css3, css, html5, html, website-development, graphql, node.js, angular5, angularjs, javascript Education App is a platform called to help students and tutors to find each other. Online classes and videos are available to watch in a particular sphere for students same as getting feedback from mentors. Tutors who have an expertise in a specific sphere can register and share their knowledge with those who are eager to learn.
Product:
an educational basis,
Online educational platform
Works:
Music Marketplace for amateurs - web and mobile app (Angular, PHP )
Let music be part of your life in any situation in any case! Either your dream party coming and you are looking for an awesome DJ / band to make the night, or you are in a mood for something new to listen and add it to your playlist our Music app is here for you. It is a great solution for both good music seekers and novice musicians who wants to make a name and get your first fans. Don't forget to share your favorite song with your special ones within the app.
Industry:
Entertainment & Games,
Booking & Rent
Product:
music app,
music platform,
Website with music content
Works: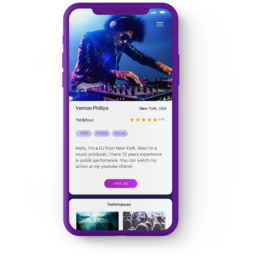 Stepler.se Sweden's #1 Fitness app
Stepler
Stepler is a step counter app to motivate people around the world to workout. The app tracks taken steps and convert them into points. These points are used in the application to claim real goods/services from the wide selection. Among the best walking apps, Stepler works as a trigger to take care of your health and wellness while purchasing real products to treat yourself.
Works:
Healthcare company
Inventory Managment Software (Dentists)
Сloud/web-based program that allows clients to take back control of everything inventory related. Real-time price comparison of products across multiple vendors. Optimization of clients' orders based on criteria, such as lowest price & max number of vendors. On-hand inventory that allows automated orders based on low stock levels! Unlimited users on unlimited devices including smartphones and tablets. Messaging system - alerts and sticky note reminders. Add on locations to cover all offices.
Industry:
Business & Productivity,
Healthcare & Medicine
Product:
complex inventory management software
Works:
Station
SaaS - Product Hunt Product of the Year
SaaS focused platform for working with web apps. The Station aims to ease the whole process of using apps while working. App provides the opportunity to have one app to centralize all of your work. Therefore, Station supports 600+ apps including G Suite, Slack, Asana, Trello, etc.
Industry:
Business & Productivity,
SaaS
Product:
SaaS,
business web app,
SaaS web platforms
Works:
US K-12 E-learning Reading Application
Learn-to-read app that helps children develop key literacy skills. High fidelity assessment system tests students' fluency, phonics, and reading comprehension. Creating a custom lesson structure using existing materials. Monitoring student's progress to see growth, analyze the impact of instruction and create flexible groupings. Gamification elements for interacting students in the working process.
Product:
eLearning solution suite,
online education,
educational app,
Online educational platform
Works:
Leading sustainability reporting platform
Normative's algorithm will instantly output environmental feedback based on the data uploaded. Get clear concise insights in carbon dioxide emissions and energy use in Scope 1, 2, and 3. Additionally, you will gain a myriad of other insights, such as how your company affects biodiversity and human health. The algorithm immediately returns several quantitative KPIs for each report that is supplemented with qualitative data templates that cover that specific standard.
Industry:
Statistics & Atalytics,
Environmental Activism & Social Organisations,
SaaS
Product:
Environmental engineering,
Reporting Platform,
Analytic reporting tool
Works:
Quarantime - Find What You Need to Survive COVID-19
Quarantime helps users to keep up with the current COVID-19 situation. The app includes the latest updates on international statistics, symptoms checker, information on safety precautions focusing on COVID-19 symptoms and treatment, and doctor-management system in case of emergency.
Product:
Healthcare management system,
Healthcare
Works: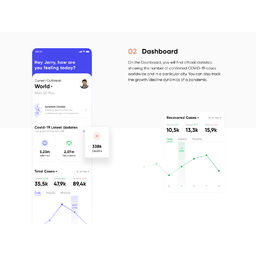 Jewelry House Lotario | eCommerc
Lotario Exceptional in scale to more elegant in design, Lotario provides from classic to bold styles jewelry. Discover the new collections, read the detailed jewelry description, and buy online. The website was designed to provide users with a meaningful experience while making their shopping as pleasant as possible.
Product:
Marketplace,
Online marketplace,
eCommerce web platform
Works: