Anti-Virus Application
Anti-Virus application based on the open-source AV engine. Supports internet updates, on-access scanning and scheduled scans. Implemented licensing functionality and serial numbers support using 3-rd party licensing and protection toolkit.
Works:
PC Cleaner
PC Cleaner is a comprehensive PC care utility that help repair and optimize computer. System settings, Internet usage, disk clutter, RAM, and CPU are all automatically scanned, cleaned and optimized for peak performance.
Works:
Content Retailer Application
Application for selling encrypted media content in online/offline mode which will be played using special Media Player.
Product:
retail shop management tool
Works:
RTB Platform Back-End
Real Time Bidding platform back-end module. The stack allows clients to make bids on various ad-auction types. High-load and fault tolerance responsibilities
Works:
Remote Monitoring and Management
Cloud based software for management IT business (CRM, invoicing, tickets, remote assistance, inventory and more).
Works: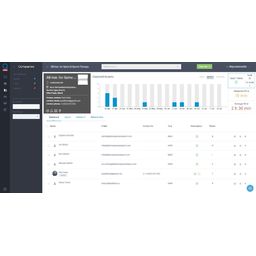 Cryptocurrency Exchange
Web application for buying and selling bitcoin in exchange for other currencies.
Works: