Onetouch
OneTouch is cloud-based web and mobile SaaS platform for small and medium construction industry businesses. It helps companies to increase operational efficiency and thus cut administrative expenses and save time. The solution consists of following modules Project Registration, Estimation, and Building Proposal, Office Operations, Project Planning, Field Operations, Client Workplace and Platform Administration.
Product:
SaaS,
software development,
CRM desktop application
Works: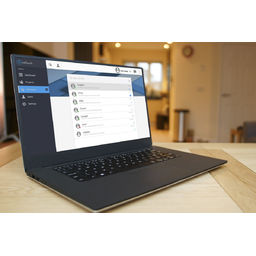 Australia
Outpost
Outpost is cloud-based business system that contains cutting-edge set of modules and features for effective tracking of Clients & Contacts Sales Leads, Quotes/Estimates, Jobs/Work Orders, Invoices, Recurring Jobs/Tasks, Scheduling/Calendar, Customer Support, Rostering, Timesheets, Staff, Progress Tracking, Maps/Diagrams, Projects, Tasks/Todos, Inventory/Items, Depots, Purchase Orders, Fleet Management, Suppliers, Stocktake, Deliveries, Bookings, Appointments, Emails, Reports, Graphs & Charts.
Product:
web development,
Cloud-based smart building management system (for mobile devices,
software development
Works:
OEM UI
EM UI – one more Angular 6 + .NET project with iOS mobile application. eMotorWerks is the electric vehicle charging market's leading provider of smart level 2 electric vehicle (EV) charging stations and grid-connected EV charging solutions for utilities, OEMs, workplaces and apartment buildings.These smart-grid charging solutions employ advanced algorithms and controls to make your charging greener and cheaper.
Works:
USA
Zurvus
This application allows to physically and digitally manage the complete operational process of a company to ensure that each step in the workflow is covered. Whether a company is a home health agency, private practice liaison or long-term acute care (LTAC) hospital Zurvus Solution will fully automate the workflow process internally, minimize human error, and increase productivity
Works: