Class Wallet
Class Wallet a US-based financial startup for educational organisations that aims to reduce transaction costs, track financial transactions in real-time and eliminate bureaucracy from the educational financial system. Our task was to develop and implement a new version of the product that supports millions of users and includes such features as prepaid cards support, online transactions, a role-based security model, online shopping integration and other features.
Industry:
Education & Science,
Banking & Finance
Product:
Financial data management system,
Digital payments,
educational app
Works:
Audiomachine – Music Production Collective
A management system that is synchronized with Youtube CMS, and included customized extended functionality. ElifTech has developed and implemented a management system that supports millions of users and connects with YouTube CMS to control audio and video monetisation, as well as provide analytics functionality and a payments form.
Works:
JamTag
JamTag - a startup that enables musicians to organise jam sessions anywhere in the world. Our team have developed a social network for musicians from scratch that helps them find other musicians with minimal searching through the matching engine and start jamming quickly.
Industry:
Social Media & Communication,
Audio & Music
Product:
social network,
Social platform for musicians and song writers
Works:
MapTrack
MapTrack a fleet management system that provides the real-time location status of vehicles with full fleet metrics, maintenance scheduling, instant alerts and real-time analytics. Some additional features of the solution are the fleet's route optimization and logistics algorithms, an automated reporting tool and an online dashboard.
Industry:
Logistics & Transportation
Product:
Logistic app,
transportations management application,
Fleet management system,
IoT Application
Works: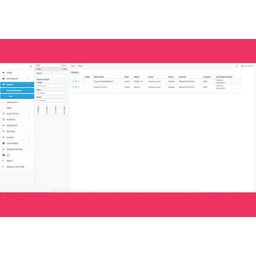 Windscribe
Windscribe a desktop application and a browser extension that work together to block ads, social networks, and trackers, as well as restoring access to blocked content and helping users safeguard their privacy online. Users get access to geo-restricted content, share privacy with others and reduce exposure to tracking and surveillance. The main challenge consisted of creating a full VPN client as well as an ad and tracker blocker and a secure link for the browser extension.
Industry:
Information services & Technologies
Product:
development of browser extensions,
Desktop Application,
API,
VPN Client
Works: