Readingwise
Online learning platform for UK schools to teach kids english language (alphabet, etc). ReadingWise is a literacy solution for the 20% who struggle to read. Using a range of educational and psychological techniques to significantly boost reading ages, ReadingWise English is suitable for both children and adults and helps everyone from below-average readers to those with special educational needs.
Works:
TestCaseLab
Test Case Lab is a web tool made by developers and QA engineers for QA engineers. Test Case Management Easily create your test cases and group them into specific categories Define the types of cases Set different tags and priorities Search by name, description and tags View edit history Edit test cases directly on view page Teamwork: real-time synchronisation, locking objects which are being edited by another user
Industry:
Information services & Technologies
Works:
SchoolHire
SchoolHire advertises facilities across the UK that are available for hire. Whether you are looking for a swimming pool for a birthday party, football pitch for your local team, classroom for your business or dance studio for your clients, SchoolHire will find you the facility you require.
Industry:
Construction & Real estate
Works:
App.WorkLife
Full-cycle software and hardware solution for coworking center, including integration with payment processing platform and hardware access system. -Access system, based on RFID/NFC hardware to allow our end-customers to check in and check out using a card or a phone - Complex logic (system) of tracking and processing user sessions, billing and invoicing capabilities - Integration with Cobot platform -Wide customization and support of multiple coworking centers with own settings
Works:
Storyfull
Storyful was founded by journalists who wanted to curate the real-time web. In other words, to separate the useful news from the river of noise flowing through channels like Twitter and YouTube. The application has ability to aggregate various information resources for editing of a new article. Services: development, support.
Works: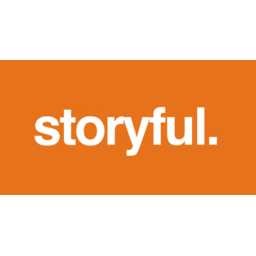 Shop2Market
On-line platform for data feed marketing. This is a unique space where shop owners can collaborate with channels. With just single data feed, you are directly granted to many channels among comparison shopping sites, search engines, online marketplaces and affiliates networks.
Works:
CallMD
CallMD is non-emergency medical service, connecting users with a nationwide group of licensed physicians who can diagnose, treat and provide prescriptions for non-narcotic/non-DEA/non-state-controlled substances. CallMD takes great pride in providing the members with affordable access to healthcare professionals through unique telemedicine service.
Works: