Cassantec prognostic solution
Cassantec is an industry-leading provider of a SaaS-solution that uses unique mathematical algorithms to forecast equipment malfunctions. This allows businesses (nuclear power, fossil power, railways, etc.) to make timely decisions to repair or replace equipment depending on forecast results and save millions of dollars. The prognostic solution is the only solution which provides reasonably accurate forecasts for 3 years ahead. It defines the level of malfunctions: standard, high, critical.
Works:
Chart recorder
The project was implemented for one of the Canadian oil and gas companies. The implemented business process implies recognition of the charts which are generated by twoor three pens driven by sensors attached to gas pipes. These pens plot traces on a rotating paper disk. As a result, the disc has the values of different parameters such as gas pressure,water, temperature. The next step is to convert this chart into a readable format.
Works:
SaaS solution for managing construction and agriculture sites
The web application has been developed for a global leading provider of advanced location-based solutions (positioning systems) — Trimble Navigations. The system has 21'755'588 weekly queries with support of complex search results exceeding 270 searches/second in production. The project is a web-portal for managing manufacturing process in providing a wide range of solutions.
Works:
License plate recognition system
The idea of the project is that the parking lot cameras find the license plates on arriving cars and the gate bar opens for the cars with authorized license plates only. As the first step of this work, we had to develop a solution which would be able to detect and read the car's license plates.
Works:
A solution to control bottled products quality
A company producing bottled products had a task to provide the quality control of its products, to achieve that, it was necessary to monitor the level of liquid in the bottle and the position of the pasted label. If the level of liquid and the position of the label do not correspond to the admissible values, the product is of poor quality.
Works: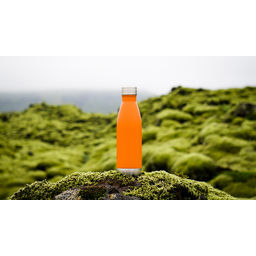 An algorithm to count falling drops
An application to automatically count drops of fluid on video. It can be used in high-precision manufacturing, pharmaceuticals, to detect potential leakages of weak equipment.
Works: