MicSwag
The mobile application that provides instrumental records to apply voiceovers. The user can record his/her voice, play it, save and download. Also, she or he can play other users' audios that are displayed on the newsfeed screen.
Works:
ViralVet
ViralVet is an exclusive community created by and for veterinary professionals. Share images and discuss interesting and challenging cases with veterinary colleagues. It's fun, simple to use, educational, interactive, and completely free!
Works:
Switchback Health
The Switchback app makes it super easy for physical therapists to take videos of their patients doing their prescribed exercises which are instantly delivered to the patient's smartphone, tablet and computer for easy viewing and progress tracking. It's much faster and yields better results than searching through thousands of exercises in a computer database which you want to personalize anyway.
Works: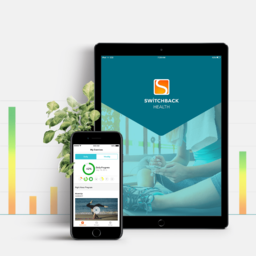 Cosmunity
Cosmunity provides a comic-style feed of photos, video, events, and items for sale. Users can discuss the latest video games and movies, discover and follow favorite cosplayers, celebrities, and friends, or grow a dedicated following of their own within this exclusively geek platform.
Works:
BitImage
A smart and open content licensing marketplace where you can trade, purchase, or search for unique digital media. The advanced capabilities of AI and Blockchain were implemented in order to provide the most obtainable way of getting the necessary digital content.
Works: