Rentalios
A rent estimation service where landlords and tenants can find out what is a fair rent for room. This is a quick and easy way to find out market rents without having to browse through many listings.
Works: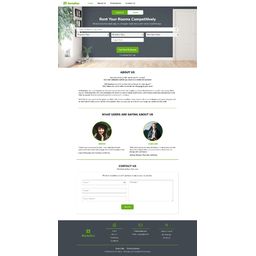 Juroku Musashi
Juroku Musashi is a forgotten Japanese board game from the Edo Era (1603-1868). This fun and challenging game full of strategy and competition, has been enjoyed around the world for centuries. The rules of Juroku Musashi are simple, two players are battling to dominate the board.
Industry:
Entertainment & Games,
Games
Works:
Ocean Freight Exchange
We redesigned their website and web/mobile app user experience. Based on UX/UI best practices, we designed and developed new functionalities to ultimately offer a better service and provide real-time information that is required by the global freight shipping market. We created a reverse-auction system for transporting bulk cargoes, Sales of Vessels and a Position List of Vessels that has around 1,000+ registered users and tracks over 50,000+ vessels.
Works: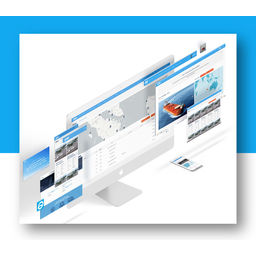 Revlon Virtual Mirror
We created an app for lipstick lovers to find their perfect match. This apps uses AR (augmented reality) to simulate what a lipstick color would look like on your lips. It is really easy to use and you can try all of the array of Revlon's iconic Lustrous Lipsticks before committing to buying one. You can find this app on display at select retail stores.
Works:
YHEC
YHEC helps the user compare the cost of chlorhexidine (alcoholic) applicator to reduce surgical site infections compared to other products and methods used in the medical industry and its attributes (including price) with other similar products. Our UX/UI design helps the users smoothly navigate and select the correct attributes for a more accurate result.
Works: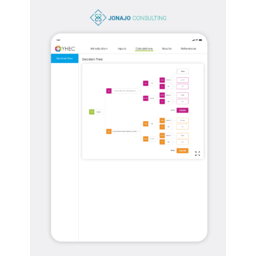 Live Bart
We designed and developed an iPhone and Apple Watch app that provides real-time train information for people traveling within the San Francisco bay area. The creation resulted in an app that helps users plan their trip in the most efficient way while avoiding crowded trains.
Works:
Swap
Virtual card-sharing app for the iOS platform. The text recognition technology, OCR (Optical Character Recognition) we built on top of Google Vision API. We also use a Natural Language Processor pipeline to distinguish each business card category with greater accuracy.
Works:
Pisces Group Cabo
Pisces Boat & Yachts Rentals
Project team redesigned all of Pisces existing websites, analyzed their current booking system and implemented a new booking system to handle all boat and yacht rentals. We analyzed the strengths and weaknesses of the available booking systems in the market to later help them decide which platform to go with. As a team, we also seamlessly migrated their data to the new system while making sure all tools were integrated to provide the best online booking experience.
Industry:
Information services & Technologies,
Travel & Tourism,
Booking & Rent,
Entertainment
Product:
creating design for web sites from scratch,
Company's website,
Booking system
Works: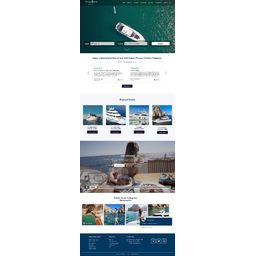 Ciitizen
Ciitizen - Medical Terminology Browser
The medical terminology tool´s internal company purpose is to provide easy access to terminology definitions having to do with the medical industry. It will give anyone in the company quick and efficient access to description and supplementary information of medical jargon such as treatments and diseases, acronyms, codes and their taxonomy.
Product:
Business process improvement tool
Works:
Crowd Alerts, a social distancing app.
With Crowd Alerts, you can know how busy the place you need to go to is and plan accordingly. Crowd Alerts provides you with real-time information on how busy an establishment is at any given moment. Crowd Alerts can also provide suggestions for similar places nearby. https://www.crowdalerts.com/
Works: