​Archello
Archello is a hub made up of Architects and designers, the visionaries behind everything around us in the built environment, creating the world's cities, buildings and homes and determining the way we live, work and move.
Industry:
Social Media & Communication
Works:
Creative Debuts
Using WordPress, we built a custom multi-vendor marketplace designed for emerging artists who want to promote their works and art lovers who would like to purchase a masterpiece. It includes the custom theme, different types of users and roles, custom layouts for page builder.
Industry:
E-Commerce & Retail,
Arts & Culture
Product:
E-Commerce CMS-based website
Works: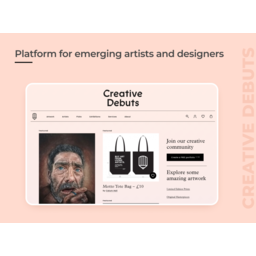 InvestMySchool
Assistance to a promising start-up that enables schools to raise funds quickly and efficiently, so they could improve facilities and become more attractive to pupils. Implemented P2P lending platforms, operating using a Difitek (formerly CrowdValley) back-office and a frontend platform developed by JustCoded team.
Product:
Financial data management system
Works: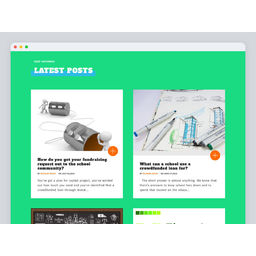 LenderKit
LenderKit is a flexible white-label crowdfunding software for investment management or matchmaking that helps firms to raise capital for SMEs or real estate projects.
Product:
Financial Monitoring System
Works:
LenderKit Dashboard
LenderKit platform means getting a powerful back-office to manage the entire investment cycle. You can view the number of new registrations and visitors, manage investors and borrowers, gain access to offerings and overdue payments, export detailed reports and analytics, view documents and control payment transactions.
Product:
Stocks & Investment, Banking
Works: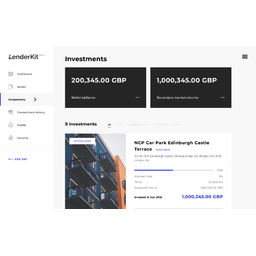 JustNews React Native app
React Native application that shows a list of news gained from REST API https://itunes.apple.com/ua/app/justnews/id1367503735 The source code: https://github.com/justcoded/react-newsapi.org-app
Works:
Shojin
Shojin is a UK based property investment platform that provides co-investing and equity funding for property developers. It's integrated with a Difitek back office, offers tools to submit a project or invest in an existing one, provides a straightforward funding process, secure payment transactions.
Industry:
Construction & Real estate
Works:
Capital Rise
Capital Rise is a property investment platform that enables investors to sidestep the middlemen and invest directly in some of the finest institutional-grade real estate opportunities. We created a user-friendly and secure crowdfunding platform with visual effects and animations that look impeccable on all devices. Now we continue providing ongoing development services and implement new features.
Industry:
Construction & Real estate
Works: