​Social network for architects
​Social network for architects - highly loaded website, brand-new custom rebuild of existing Drupal-based website
Industry:
Social Media & Communication
Works:
Creative Debuts
Art-gallery platform
Using WordPress, we built a custom multi-vendor marketplace designed for emerging artists who want to promote their works and art lovers who would like to purchase a masterpiece. It includes the custom theme, different types of users and roles, custom layouts for page builder.
Industry:
E-Commerce & Retail,
Arts & Culture
Product:
E-Commerce CMS-based website
Works: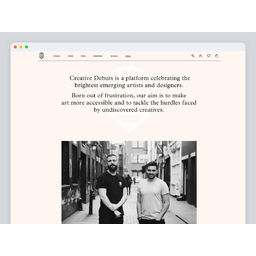 under NDA
Hybrid mobile application for iOS and Android
This is a platform for connecting Lawyers (Legal officers) and regular people who need their services.
Product:
Cross-platform mobile app
InvestMySchool
Crowdfunding for Schools
Assistance to a promising start-up that enables schools to raise funds quickly and efficiently, so they could improve facilities and become more attractive to pupils. Implemented P2P lending platforms, operating using a Difitek (formerly CrowdValley) back-office and a frontend platform developed by JustCoded team. https://www.investmyschool.com/
Product:
Financial data management system
Works: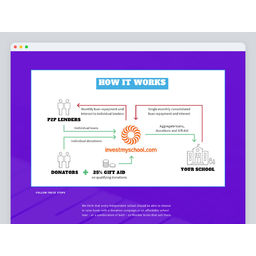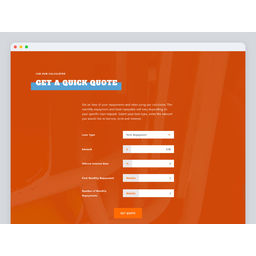 An online store for the bikers
WordPress based store for the bikers. Custom shopping cart. Stripe API integration.
Physique57 – Online Barre Classes & Workouts
Physique57 is a platform to book fitness classes and subscribe to online video workouts if you cannot attend them personally. It has an on-demand streaming system with a paid subscription and a variety of programs to choose from. The system suggests classes and videos to the users, notifies them if they don't work out and sends reminders based on the individual plan. If a user can't attend the class, they can opt for a real-time streaming.
Product:
Video streaming,
Healthcare,
Fitness application
Works:
TeamChess game
An online game - TeamChess built on Node.js and Angular 2 http://teamchess.online/
Works:
Lender Kit
Lender Kit
LenderKit is an on-demand customisable white-label crowdfunding software, which allows you to start the development of online crowdfunding business quicker because it already has the essential stack of investment functionality. https://lenderkit.com/
Product:
Financial Monitoring System
Works:
JustCoded
LenderKit Dashboard
LenderKit platform means getting a powerful back-office to manage the entire investment cycle. You can view the number of new registrations and visitors, manage investors and borrowers, gain access to offerings and overdue payments, export detailed reports and analytics, view documents and control payment transactions. https://lenderkit.justcoded.com/
Product:
Stocks & Investment, Banking
Works:
JustNews React Native app
React Native application that shows a list of news gained from REST API https://itunes.apple.com/ua/app/justnews/id1367503735 The source code: https://github.com/justcoded/react-newsapi.org-app
Works: