Allianceblock
The crowdfunding project based on the blockchain to securely conduct an ICO and then generate and distribute tokens. The platform is disrupting the traditional fundraising and financing models, with an initial focus on early-stage projects. AllianceBlock Platform has main Features as Smart Wallet, Digital Identity, Token Swap. AllianceBlock uses structured data, unstructured data, community input, and proprietary technology to rate both projects and community members.
Industry:
Blockchain & Cryptocurrency
Product:
Blockchain-based platform
Works:
Cabdo
Cabdo is an application we fully developed, with a responsive design and functionality that is similar to the well known Uber application. The uniqueness of this app allows it's user to order a personal driver with elegant sedans and can also serve as a traditional taxi. You confirm your location on the cabdo app and you can see your driver's route right on your mobile.
Industry:
Logistics & Transportation
Works:
Intel Retail Edge Program
Boost Your Knowledge of Intel processors and technologies with engaging learning activities, in-depth articles, and helpful tools
Works:
GetLuckyName
A web application for mothers and mothers-to-be. It allows the user to track all the stages of the pregnancy and the development of the baby. And that's not all: also it gives the user personalized relevant tips and reminders about the important things like vaccines and due for doctor visits.
Works: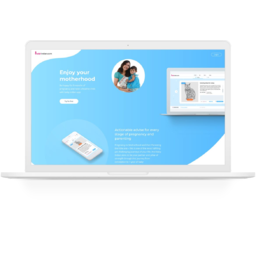 Chirpy
Chirpy - NPS solution for bots and AI. It provides functionality for gathering feedback directly from your bot experience in Facebook Messenger, Slack, MS Teams and more
Works: