Juvo targets local communities in Norway from health associations and science unions to sport clubs.
Juvo - Business Mobile App
To engage community members on the go and make Juvo a casual part of their lives MindK built native iOS and Android apps. Now community members can organize meet-ups, ask questions, post news, share useful info, send help requests or assist other members in their local area. An enterprise-ready API enables communities to control members in the app without leaving member management ERP, CRM or any other back-office system. Real-time personalized notifications provide a smooth experience.
Product:
Community-oriented location based application
Works:
CEMAsys.com AS is a leading CSR (corporate social responsibility) consulting company, which provides energy and carbon management services for the Nordic region.
CEMAsys - SaaS Solution (sustainability, environment and risk management)
MindK built a modular solution, with a neat, organized experience that is simple to use and compelling to an incredibly diverse user-base of enterprises. 20 DIY reports and graphs simplify the data entry and allow the user to pick all the necessary indicators, save the form, and then use it for future reports. An interactive dashboard to help users set up, personalize, and keep track of energy reduction initiatives. Integration with external business systems & Cloud storage to ease data mgmt.
Industry:
Environmental Activism & Social Organisations
Works: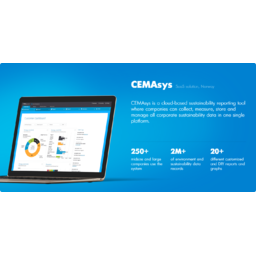 Harrison Publishing House is a content provider for the construction industry specializing in the plumbing and mechanical segment of the construction world.
CINX - Powering Today's Construction Industry in the USA
MindK built CINX as a complex, feature-rich platform that makes it easy for companies to synchronize internal departments, systems, products, as well as project participants within an all-in-one solution: More than 20 integrations incl. estimating/CAD systems like Autodesk and accounting systems like Intuit Quickbooks. Convenient company profiles where companies link their employees and businesses they do commerce with Private catalogs for companies with material content, over 25 mil items
Industry:
Construction & Real estate
Product:
application for construction industry
Works:
Business Perspectives is a consulting and publishing company, which is part of a network of publishing organizations and projects.
Business Perspectives - Bringing Scientific Journal Publishing to the Age of Digital
Together with Business Perspectives, MindK set off on a journey to transform complex catalogs of journals and articles into a powerful E-commerce system, tailored for the scientific community: Reading and purchasing of scientific journals is a 100% digital experience. Users can buy the entire magazine, purchase individual articles, as well as rent an article for viewing for a lower price. Convenient payment with a couple of taps. Collection and dynamic visualization of data about authors.
Works:
Devotion Dresses is a unique marketplace that connects European designers, manufacturers and customers from all over the world.
DevotionDresses - Re-imagining Wedding Dress Shopping
DevotionDresses is adapted to serve more customers while maintaining high performance and butter-smooth user experience. Anyone can make an order on the platform and a get a dress sewn according to individual measurements delivered right on their doorstep: A convenient dress constructor, which makes it possible for any dress to be tailored from scratch and meet customer needs in terms of size, design, length, fabric, color and more. Secure payments: credit/debit card, PayPal, wire transfer.
Product:
Online web stores. Online services. Online chat
Works:
E-AGEO.cz is a Czech retailer specializing in beauty, health care, and household products
E-AGEO - Beauty Products When You Want Them, Household Goods When You Need Them.
After building the e-commerce platform, we keep in close contact with the client providing frequent updates and recommendations. Ageo.cz became a fully-automated trade channel: Integration with Nielsen Brandbank. Payment gateway integrations. A wide variety of discounts and coupons: automatic product-based discounts, order-level discounts, coupon codes and more. Great UX throughout the buyer's journey. Mobile experience just as good as the desktop experience. Technical SEO-optimization.
Works:
Converze Media Group is an advertising agency and one of the top direct-response radio buying agencies in the U.S
Converze Media - Radio Advertising Campaign Management and Delivery from Start to Finish
MindK built a web application that can easily be scaled to cover different campaigns. The platform is easy to navigate, can handle thousands of campaigns and analyze their results. Comprehensive campaign tracking. The system parses 300+ radio broadcast logs a day to track the frequency and timing of ad campaigns. Radically simplified order placement that allows users to re-use previous data, fill a couple of fields and automatically send orders to chosen radio stations across the US.
Product:
web application for advertising tracking
Works:
Systemhus is a Norwegian construction company with 50+ years of history and over 50,000 houses built.
UPP - Creating a Net of Web Portals for Business Partners through a SaaS App
MindK built a SaaS platform called Unified Partner Portals (UPP) that allows partners to build a professional web portal in less than an hour. The platform enables them to not only get a website fast but also to keep brand consistency and provide customers with relevant product catalogs due to centralized content creation. A flexible website template containing all the functions required to fit the business needs of the client's partners. Intuitive HTML editor to make web portals customizable
Industry:
Construction & Real estate
Works: