Sevket Seyalioglu CTO, SwayPay, Inc
SwayPay
SwayPay - mobile app that connects your preferred payment methods—like your digital wallets and credit cards to the payment processors on merchants' websites so that you get a fast, secure checkout experience.
Product:
personal finance management system
Works: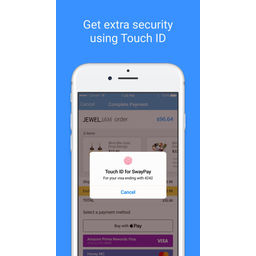 Yanis Karampelas CEO, Userfeel.com
UserFeel
Userfeel provides remote usability testing on desktop, mobiles, and tablet. This app is used by the testers in order to record the usability test. Usability testing is the easiest way to increase your website's performance. It lets you see your website with your users' eyes.
Product:
business networking mobile app
Works:
Pavel Alva CEO, The Good Cards
The Good Cards
TheGoodCards - a non- profit application that bring Good into our life. Scanning cards with good deals will always give you new and interesting missions to complete. Challenging tasks for you and your friends will let you spend your time doing good things and having a lot of fun.
Industry:
Social Media & Communication
Works:
Arash Tadayon CEO, Pursuit Health
Pursuit Health
Pursuit Health is a client facing CRM for personal trainers and gyms that simplifies their client management and business management. Pursuit enables our trainers to monitor and track client progress with in-depth performance analytics, manage and automate their day-to-day operations, and enhance their social experience in the health and fitness ecosystem - all on a single, cloud driven platform.
Product:
Healthcare and fitness app for iOS
Works: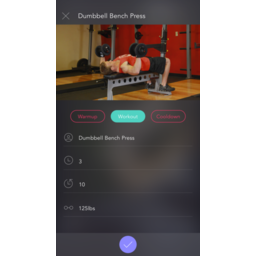 Neuron UX
VYTL Fitness
VYTL is the first social fitness platform designed to empower users with full control and flexibility over how they exercise. Everyone is different, so there's no such thing as "one workout fits all". VYTL allows you to pick your favorite exercise clips and create your own customized workout to fit your needs. Sync to your Spotify to access your favorite tunes while burning those calories.
Product:
Healthcare and fitness app for iOS
Works:
Andrew Burton, George Burton, Dean Burton
Tona fit
Software solution for gyms wanting to stand out from the crowd. Tona digitizes and gamifies your members' gym experience, improving retention rates and customer engagement. Motivate and grow your community with technology that connects long after opening hours.
Product:
Healthcare and fitness app for iOS
Works:
Eoghan Hayes, CTO WhatSalon
WhatSalon
WhatSalon makes booking hair or beauty appointments easy, fast and fun. Find a new salon, or book instantly with your favourite stylist. See beautiful imagery, read reviews and search by the service you want done.WhatSalon is for both salons and users.
Product:
online platform for the beauty industry
Works:
Matt Mulconray
Groggy
Welcome to the future of driver safety.Software, iPhone app, that measures facial signs to determine if you are getting drowsy while driving. Software Focus On Behavioural measures that a person displays a number of characteristic facial movement. The behaviour of the driver while monitored is alerted if any of these drowsiness symptoms are detected.
Works:
-
Online Ordering Platform
NerdzLab created a platform that allows customers to create their e-commerce business(website, branding mobile app, control payments etc) environment easily. This system is to be used by small and medium businesses. This service transforms your smartphone or tablet into an order-receiving machine and streamlines your process of taking online orders for both pickup and delivery
Product:
e-commerce system,
SaaS system
Works:
-
Spirit of Math
Spirit of Math itself is an innovative leader in mathematics education, offering a system of after-school math classes for high-performing and gifted students. One part of SoM activities are Math Contests which are a fun challenge for students to apply their knowledge and see how they stand in comparison to their peers nationally and/or internationally. NerdzLab created a system that's completely automates a process of contest.
Works: