Resignation Media, LLC
theCHIVE
All day, every day, theCHIVE brings you the most funny, sexy, and heartwarming photos & videos. theCHIVE app is a buffet of hilarity and hotness, with a touch of humanity…all served up in pictures and videos for your viewing pleasure.
Works:
The Hub
The Hub is a community of creators which connects brands and agencies on their platform. https://thehhub.com https://www.youtube.com/watch?time_continue=1&v=HGvBulj9IXo
Works:
SolidFit Fitstack
SolidFit manages your fitness lifestyle. Connects you with health and fitness experts. Offers advanced machine learning engine to create a dynamic fitness plan for you to reach your goals.
Works:
Supercarers
Online platform that connect families and expert carers. Technology that makes managing and paying for care easier, a new system that rewards hard-working, compassionate carers.
Industry:
Sports & Fitness,
Environmental Activism & Social Organisations
Works:
TradeCrediTech Limited
Nimbla
By simplifying trade credit insurance, Nimbla has built a platform that protects you against experiencing the pain of having to write off debt from your clients, with our Single Invoice Cover solution. A free-to-all solution that allows you to check the risk on your invoices and insure the ones you are worried about in minutes.
Product:
Financial data management system
Works:
UK based client
OPTYC
An online Trauma-Focused Cognitive Therapy (TF-CT) programme for young people accessible via computers (laptops), tablets and mobile phones. The programme is for 12–17 year olds, male and female, from across the UK, who have a diagnosis of PTSD.
Product:
Web Aplication for online charity project
Works:
Bamboo Inc.
Siam
Siam - is the responsive website for the Siam bank, which will help you to create your own goal and achieve it. It could help you to calculate you how much could you invest per month and make you goal a reality. You could make the investment throught this site, also make the Redeem and Tot-up of your invetsments.
Product:
android/iOS platforms,
Responsive Web application
Works: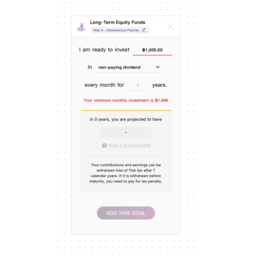 Henry W.
UoR
UoR - is the online support for the kids and teenagers who have emotional problems like anxiety. The app aims to help adolescents to deal with their problems, by visiting the course compiled by a therapist. The course has different modules with various amount of tasks, after completing each of them the doctor could check the result. Also, the app has an admin website, where parents could check the progress of their kids.
Works:
John F.
Shift online
Cargo Delivery System. (Web app and Mobile)
Industry:
Business & Productivity,
Automotive
Product:
delivery service app,
Car service website
Works:
Henry W.
TOAD
The project is being built as a pre-face-to-face therapy solution for teenagers between 12-17 years old suffering from Post-traumatic stress disorder (PTSD) and their families. The app will be trying to replicate the safe therapy environment that can be experienced talking to a therapist face-to-face and will prepare the patient (teenagers) to work with therapists face-to-face.
Works: