Medical software system
Challenge: Solving a problem of modern-day Japan: lack of time. To build software that allows patients to have medical appointments via video call and receive treatment right away. Solution: Built end-to-end system solution with a mobile application for patients. The end-to-end system included web, auth and API applications. Results: Thousands of monthly users, the app exceeded expectations right from the start and now serves as the foundation for our client's business model!
Product:
Healthcare,
Healthcare management system,
Patient healthcare solution,
complex healthcare medical solution for hospital administration, with implemented complex calendar for doctors and for patients,
Healthcare platform
Works:
AkoniHub
Akoni
The options banks previously had were restrictive, time-consuming and not very user-friendly. The solution we've created is the exact opposite of that. It's not just a cash management app - it's a custom-built platform that collects and analyzes data with mindblowing efficiency to provide users with the best investment opportunities in real-time. Or put most simply, Amazon for SME investments!
Product:
Financial data management system,
Financial Monitoring System
Works:
Spherecal Inc. USA
WaltzIn
An application developed to help users feel a unique experience that's curated by the masterminds toiling away in the hot kitchens of their cool restaurants - the Chefs. As a user you can snag the tables by buying a ticket that covers your food and waltz right in.
Product:
Application for restaurant reservations,
Software product for ordering vouchers for events,
Event management platform
Works:
Macedonia2025
Macedonia 2025
The Macedonia2025 application allows you to get in touch with the organization and keeps you informed about the upcoming events from the independent, nongovernment think-and-do-tank that was founded by Macedonians in the diaspora. Macedonia2025 has a global outreach in its activities, primarily aimed at bringing Macedonia closer to investors from around the world and connecting the Macedonian diaspora to the investment opportunities in the country.
Product:
Event management platform
Works:
The Final Frontier games
Pledge Wizard
Online shop for after Kickstarter campaign orders. All Kickstarted campaign end at some point, but companies want to continue with the sales of the product or some additional features, this platform offer to do so. Full solution for backers based on broadleaf framework. Online shop, shipping, admin panel, auto user registration, DB import/exports, countries separation etc
Industry:
E-Commerce & Retail,
Advertising & Marketing,
Shopping & Loyalty programs,
Service & Support
Works:
Ridicolo
Live preview camera app which allows the user to create funny photos by applying diversity of facial stickers. It was developed for both iOS and Android platforms, the main challenges being the implementation of facial recognition for all orientations, application of stickers when multiple faces present, processing and optimization of images and creation of custom gallery. The effects/stickers are being stored and downloaded from Parse. Ridicolo has in-app-purchases implemented.
Works:
IoT, Smart Office with Shelly
Our new office didn't have any office automation build into it for heating and cooling. Solution: We had 3 main different IoT devices - Inside the wall, we mounted 50+ MQTT - In every room, an IR reader and repeater that control the AC units. - In every room, a temperature sensor that reports the temperature regularly during the day to the backend server Non-open-source ready-made backend solution was used (for e.x. like OpenHAB). They were lacking in multi-user, multi-room support.
Works:
Final Frontier
Cavern gems
Match 3 Game based on the Final Frontiers board-games Cavern Tavern and Rise to nobility.
Works:
Bunduru Inc.
QuizMap
This application is a turn-based quiz game consisting of several rounds during one game. The purpose of the game is for the players to answer questions from 10 different categories (previously uploaded on server) by placing a pin on an offline map. The winner is decided based on the distance from the correct answer (e.g., placing a pin in Germany when the answer is in fact the US will result in roughly 5,000km).
Product:
mobile games,
2D game,
Game
Works: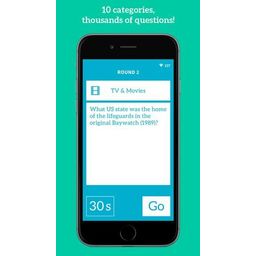 Stereogramr
VR gallery application for 3D photos https://stereogramr.com/
Works: