EXPERIENCE
Industry Experience
Banking & Finance, Blockchain & Cryptocurrency, Business & Productivity, Electronics & Equipment, Kids & Childcare
Product Experience
Blockchain-based platform, A crypto-currency exchange, CRM, Development bundles for integration with database and rest api; widget for the processing and display of statistical data; CRM system for call center; CRM system for business management, CRM system for leadgeneration company, CRM system, CRM system with big amount of entities, CRM system for leadgeneration company, CRM solutions, Integration between CRM, CRM desktop application, Android app for parents to control their babies
PORTFOLIO HIGHLIGHTS
Sep `18 – Present
6 months
Securitize
Securitize is proud to provide industry-leading tools and services for issuers of, and investors in, digital securities. We are dedicated to providing our customers with services that will ensure their funding and capital management success.
Technologies Stack:
Vue.js
Industry:
Banking & Finance
Product:
Blockchain-based platform
Works: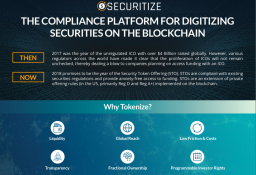 Jan `18 – Mar `18
2 months
Jexchanger
Simple cryptocurrency exchanger. Focused on Israel and European market gives abality to fast and easy way to exhcange USD from your credit cards to Ethereum, Litecoin, Dash, Bitcoin, Bitcoin Cash.
Technologies Stack:
Angular 4
Industry:
Blockchain & Cryptocurrency
Product:
A crypto-currency exchange
Works:
Mar `17 – Feb `18
11 months
CRM
Corum Group
This is a Customer Relationship Management system, designed for Corum Group (member of SCM) and it is based on a sales funnel technology - a visual representation of the steps, required to sell your product or service. CorumCRM is a sales management tool with high security level and integrations to the third party apps (Siebel CRM, Google Docs API, Share Point etc).
Technologies Stack:
Vue.js
Industry:
Business & Productivity
Product:
CRM, Development bundles for integration with database and rest api; widget for the processing and display of statistical data; CRM system for call center; CRM system for business management, CRM system for leadgeneration company, CRM system, CRM system with big amount of entities, CRM system for leadgeneration company, CRM solutions, Integration between CRM, CRM desktop application
Works:
Jun `17 – Sep `17
3 months
Agrieye
Agrieye is an AI based solution to support farming efficiency. Service provides advice on quality and quantity of fertilizers(nutrition) and plant protection chemicals needed to grow crops efficiently on annual subscription base supporting farmers through all growth cycle and help them to safe soil. Contains near network, cloud platform, drones and 6 band multispectral cameras.
Technologies Stack:
WebStorm
Industry:
Business & Productivity, Electronics & Equipment
Works:
Feb `17 – Apr `17
2 months
SensoryTreat
SensoryTreat makes sensory home programs fun and easy. This is a carryover tool, that provides therapists and caregivers possibilities to make home program activities a part of child's daily life. • Family gets tools and support to increase motivation and collaboration. • Therapists gain visibility, remote influence and time to amplify this influence. • Clinics gain benefits from both increased productivity and client's satisfaction.
Technologies Stack:
WebStorm
Industry:
Kids & Childcare
Product:
Android app for parents to control their babies
Works: