EXPERIENCE
Industry Experience
Banking & Finance, Advertising & Marketing
PORTFOLIO HIGHLIGHTS
Water Management Software
This project was all about technology making life easier and saving energy resources. It may be hard to believe but a few skilled engineers were able to save millions of gallons of water worldwide early by creating this IoT device. This is the result of the Hydrawise project when customer came to us with the idea to create a solution for garden irrigation control that would save up to 50% of the water used.
Technologies Stack:
AWS
Java
JavaScript
Works:
Advanon - Factoring solution for SMEs
This project transformed the entire industry of factoring in Germany and Switzerland. The biggest change we brought to the market is an ability for SMEs to get invoice financing within just 1-2 days while traditional factoring takes 4-8 weeks in average; company can also select which invoice to sell and not required to sell all its invoices; no risk of client relationships.
Technologies Stack:
AngularJS
AWS
Ruby on Rails
Industry:
Banking & Finance
Works: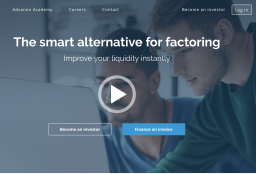 Jun `17 – Oct `19
2 years
eSourcing Solution
Market Dojo offers multiple web-hosted software solutions that aim to assist in multiple areas of the procurement process. The product is On-Demand eSourcing Solution developed by experts has the capability to run questionnaires, RFQs, both forward and reverse online auctions for an unlimited variety of sourcing and asset disposal activities. Market Dojo also offers fully weighted capability, free Sandpit tool and public sector functionality.
Technologies Stack:
Ruby on Rails
Industry:
Advertising & Marketing
Works: