TECH STACK
EXPERIENCE
Industry Experience
E-Commerce & Retail, Information services & Technologies, Education & Science
Product Experience
Online web stores. Online services. Online chat, Content management web service, Web portals
PORTFOLIO HIGHLIGHTS
DevotionDresses - eCommerce/marketplace
Support and legacy bug fixing, various changes to product and home page, sliders management, improvements for orders beanstalk queues, find your dress and help me choose features, edit suborders feature, partners section feature, implement product layers, video player customization, GDPR feature, refactoring code.
Devotion Dresses is a unique marketplace that connects European designers, manufacturers and customers from all over the world.
DevotionDresses is adapted to serve more customers while maintaining high performance and butter-smooth user experience. Anyone can make an order on the platform and a get a dress sewn according to individual measurements delivered right on their doorstep: A convenient dress constructor, which makes it possible for any dress to be tailored from scratch and meet customer needs in terms of size, design, length, fabric, color and more. Secure payments: credit/debit card, PayPal, wire transfer.
Technologies Stack:
Node.js
PHP
React.js
Symfony
Redux
Industry:
E-Commerce & Retail
Product:
Online web stores. Online services. Online chat
Works:
Mar `16 – May `18
2 years
Email Signatures Rescue
Develop and deploy MacOS application using Swift 3 to manage signatures with Mail, Thunderbird, Postbox, Outlook. Implement update system with Sparkle. Use Data Persistence as local storage. Integration between application and API with Event Source.
Perform functional testing, UI functional autotests, performance testing, user story, desktop application testing
Technologies Stack:
Cocoa
Swift
Works:
Jul `14 – Oct `17
3 years
ZOOlanders - Joomla! extensions
Development and support of eCommerce solution and ZOO extensions for Joomla CMS. Covering core features with Unit tests. Technical support and communication with customers.
ZOOlanders — a leading Joomla! ZOO extensions provider.
MindK supplemented an existing development team and provided both junior and senior developers to assist in building various extensions for the Joomla CMS.
Technologies Stack:
jQuery
PHP
Jasmine
Karma unit tests
PHPUnit
Vue.js
Industry:
Information services & Technologies
Product:
Content management web service
Works: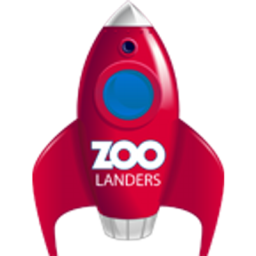 May `12 – Jul `14
2 years
Guardyoureyes.com - Web Portal
Contributing to strategic decisions concerning the future planning of the products, System core refactoring. Developing of 90 Days Chart component, Licence management component, Donation reporting component, Authorize.Net, PayPal payment plugins for donations. CometChat customization.
GYE.Corp, - the #1 resource for dealing with addiction to inappropriate materials on the Internet and related behaviors in Jewish communities.
Contributing to strategic decisions concerning the future planning of the products, System core refactoring.
Technologies Stack:
Joomla!
jQuery
Industry:
Education & Science
Product:
Web portals
EDUCATION
Sumy State University
Master's Degree in Computer Science