TECH STACK
EXPERIENCE
Industry Experience
E-Commerce & Retail, Business & Productivity, Service & Support, Information services & Technologies, Education & Science
Product Experience
Online web stores. Online services. Online chat, SaaS projects, Community-oriented location based application, Content management web service, E-commerce platform, Web portals
PORTFOLIO HIGHLIGHTS
Mar `17 – Present
2 years
DevotionDresses - Re-imagining Wedding Dress Shopping
Support and legacy bug fixing, various changes to product and home page, sliders management, improvements for orders beanstalk queues, find your dress and help me choose features, edit suborders feature, partners section feature, implement product layers, video player customization, GDPR feature, refactoring code.
Devotion Dresses is a unique marketplace that connects European designers, manufacturers and customers from all over the world.
DevotionDresses is adapted to serve more customers while maintaining high performance and butter-smooth user experience. Anyone can make an order on the platform and a get a dress sewn according to individual measurements delivered right on their doorstep: A convenient dress constructor, which makes it possible for any dress to be tailored from scratch and meet customer needs in terms of size, design, length, fabric, color and more. Secure payments: credit/debit card, PayPal, wire transfer.
Technologies Stack:
Node.js
PHP
React.js
Symfony
Redux
Industry:
E-Commerce & Retail
Product:
Online web stores. Online services. Online chat
Works:
Mar `16 – May `18
2 years
Under NDA - Email Signature Builder
System architecture to manage and store journals, issues, articles. PDF security and PDF viewer implementation. ZOOcart setup and custom changes. Subscription customizations. CrossRef integration
The company initially created email signatures on a demand basis as a web design agency
MindK worked closely together to develop a SaaS platform that allows building, managing and deploying personal email signatures, either custom or based on designed, tested and coded HTML templates. It offers a live editor and all the tools necessary to customize signatures for you or your brand anywhere and at any time. 20+ HTML signature templates to satisfy the needs of everybody from a student to a business owner. Intuitive dashboard to manage all your email signatures from one place
Technologies Stack:
Joomla!
jQuery
Industry:
Business & Productivity
Product:
SaaS projects
Works:
Juvo - Business Mobile App
Write iOS application, uploaded to App Store. Developing a feature that depends on the user geolocation, Google Maps
Juvo targets local communities in Norway from health associations and science unions to sport clubs.
To engage community members on the go and make Juvo a casual part of their lives MindK built native iOS and Android apps. Now community members can organize meet-ups, ask questions, post news, share useful info, send help requests or assist other members in their local area. An enterprise-ready API enables communities to control members in the app without leaving member management ERP, CRM or any other back-office system. Real-time personalized notifications provide a smooth experience.
Technologies Stack:
Swift
UIKit
Industry:
Service & Support
Product:
Community-oriented location based application
Works:
Jul `14 – Oct `17
3 years
ZOOlanders - Joomla! extensions
Development and support of eCommerce solution and ZOO extensions for Joomla CMS. Covering core features with Unit tests. Technical support and direct communication with customers.
ZOOlanders — a leading Joomla! ZOO extensions provider.
MindK supplemented an existing development team and provided both junior and senior developers to assist in building various extensions for the Joomla CMS.
Technologies Stack:
jQuery
PHP
Jasmine
Karma unit tests
PHPUnit
Vue.js
Industry:
Information services & Technologies
Product:
Content management web service
Works: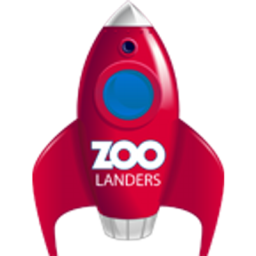 Mar `14 – Oct `16
2 years
Business Perspectives - Bringing Scientific Journal Publishing to the Age of Digital
A system architecture to manage and store journals, issues, articles. PDF security and PDF viewer implementation. ZOOcart setup and custom changes. Subscription customizations. CrossRef integration.
Business Perspectives is a consulting and publishing company, which is part of a network of publishing organizations and projects.
Together with Business Perspectives, MindK set off on a journey to transform complex catalogs of journals and articles into a powerful E-commerce system, tailored for the scientific community: Reading and purchasing of scientific journals is a 100% digital experience. Users can buy the entire magazine, purchase individual articles, as well as rent an article for viewing for a lower price. Convenient payment with a couple of taps. Collection and dynamic visualization of data about authors.
Technologies Stack:
Joomla!
jQuery
Industry:
Education & Science
Product:
E-commerce platform
Works:
May `12 – Jul `14
2 years
Guardyoureyes.com - Helping the Jewish Community Battle Digital Addictions
Contributing to strategic decisions concerning the future planning of the products and system core refactoring. Developing 90 Days Chart component; license management component; donation-reporting component; Authorize.Net, PayPal payment plugins for donations. CometChat customization
Guard Your Eyes is a non-profit organization that helps members of the Jewish community to fight destructive addictions.
MindK created a custom web portal that includes dozens of helpful resources, gamification features and is accessible for people all over the world. An interactive 12-step program with a personal calendar for the 90-day journey to a clean life. Forums separated by user groups (men, women, spouses, children, etc.) Educational articles, videos, chat rooms, live chat, hotline, phone conferences, a mentorship program, and more. Badges, levels, and other gamification elements.
Technologies Stack:
Joomla!
jQuery
Industry:
Education & Science
Product:
Web portals
Works:
EDUCATION
Sumy State University
Master's Degree in Computer Science