EXPERIENCE
Industry Experience
Internet & Telecom, Banking & Finance, Logistics & Transportation
Product Experience
Project for telecommunication company, financial hub, Logistics platform
PORTFOLIO HIGHLIGHTS
Sep `17 – Jul `18
10 months
Enjoybill
Full-stack development. Admin panel, redesign, etc.,
Enjoybill
The unique platform for paying utilities bills in Australia online. The system allows to quickly pay bills through extracting text from the image of the bill (or bill file itself) or filling in the simple payment form.
Technologies Stack:
CSS
MySQL
Node.js
HTML
Angular 2x
Industry:
Banking & Finance
Product:
financial hub
Works: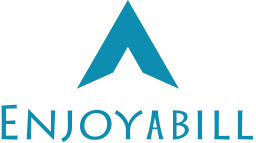 Jan `17 – Aug `17
7 months
Distribution solutions
Full-stack development.
Transport management & fulfillment solution that enable sustainable efficiencies and grow with your business.
Technologies Stack:
AngularJS
CSS
Meteor
MongoDB
Node.js
HTML
Industry:
Logistics & Transportation
Product:
Logistics platform