EXPERIENCE
Industry Experience
Business & Productivity, Logistics & Transportation, Booking & Rent
Product Experience
Online travel booking service, Booking app, Website for job search, Employment platform, Scientific social network, social network, Cross-platform mobile app, an educational basis
PORTFOLIO HIGHLIGHTS
Oct `14 – Present
4 years
Upside
https://www.upside.com/
Our team developed a pilot version of the site for putting together business trips and solving any associated problems, whether it's renting a home, hiring a car or ordering a taxi. We used Node / Angular / React technologies. We are now working on a support site that facilitates rapid responses to customer requests.
Technologies Stack:
MongoDB
Node.js
React.js
Webpack
Industry:
Business & Productivity
Product:
Online travel booking service, Booking app
Works:
Mar `18 – Sep `18
6 months
Boatable
https://itunes.apple.com/us/app/boatable/id1368216982?ls=1&mt=8
Boatable is an application for ensuring comfortable and safe travel on water transport in Australia.
Technologies Stack:
React Native
Redux
Industry:
Logistics & Transportation, Booking & Rent
Product:
Online travel booking service, Booking app
Works: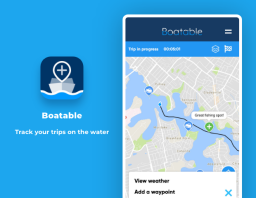 Feb `18 – Apr `18
2 months
Skillmil
https://signup.skillmil.com/signup
There are features we've done: - Automatic filling of the user's profile after loading the resume; - Highlight keywords using the coreNLP module; - Chats between users implemented with sendBird; - Payments using Stripe; - Analytics of each user action using FullStory, Segment, MixPanel; - Integration with LinkedIn; - Heuristic counting how a person fits each job.
Technologies Stack:
Express.js
JavaScript
PostgreSQL
React.js
Redux
Product:
Website for job search, Employment platform
Works:
Oct `17 – Mar `18
5 months
ClassPulse
https://play.google.com/store/apps/details?id=com.classpulse.classpulse&hl=ru https://itunes.apple.com/us/app/classpulse/id1326709267?mt=8
We made a mobile application for iOS and Android. Basic features: 1. Using the animation methods provided by the RN framework. 2. Dynamically parameterized SVG-images (animated color, shape). 3. Using deep linking - opening the application pages by hyperlink. 4. Using push-notifications. Implemented with the, provided by the Expo package.
Technologies Stack:
React Native
Vue.js
Product:
Scientific social network, social network, Cross-platform mobile app, an educational basis
EDUCATION
Southern Federal University, Taganrog, Russia
Applied Mathematics & Computer Science, Bachelor