EXPERIENCE
Industry Experience
News & Media, Films & TV, Internet & Telecom
Product Experience
TV streaming service
PORTFOLIO HIGHLIGHTS
Oct `18 – Dec `18
2 months
BOLT
https://play.google.com/store/apps/details?id=com.nexlabs.bolt&hl=ru
BOLT is a cross-platform application (web, android, ios). Allows you to view live TV channels and streaming broadcasts. We have made changes to an existing project in order to optimize it: We fixed the client side's errors. Corrected errors on the server, reworked the structure. Introduced the registration feature through Facebook. Engaged in the assembly of android and ios applications.
Technologies Stack:
JavaScript
jQuery
Industry:
News & Media, Films & TV
Product:
TV streaming service
Works:
Oct `18 – Nov `18
1 month
Visualogical
visualogical.dunice.net
Visualogical is an interactive visual experiment presented as a "memetic evolution game". We were engaged in the creation of all pages, the generation of final images with color combinations. Added soundtrack game. Create Google Spreadsheet on a given topic and record all entered words by users in this table. Generation of the final image with logos. Algorithms for rendering images on the canvas (frontend). Proxy data (server).
Technologies Stack:
Express.js
JavaScript
Node.js
React.js
Mar `18 – Jun `18
3 months
Givebutter
https://givebutter.com
Crowdfunding platform allows collecting money for projects' realization. The project was written by another team on Laravel. When we added React.js to this project (https://givebutter.com/login). The app started working faster.
Technologies Stack:
JavaScript
PostgreSQL
React.js
Laravel Framework
Redux
Works:
Starshell
http://starshellstudent.com
We developed the client part of this app, which was angular 4 without using CLI – previously it was a material template on jQuery. During the development process, a large portion of the jQuery dependencies was removed from the app and we started to use native angular elements. We also undertook many tasks for the speed optimization of the site.
Technologies Stack:
Flask
MongoDB
Node.js
Angular 2x
Axios
Industry:
Internet & Telecom
Works: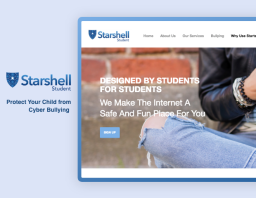 EDUCATION
Southern Federal University, Taganrog, Russia
Applied Mathematics & Computer Science, Master