EXPERIENCE
Industry Experience
Education & Science, Healthcare & Medicine, Logistics & Transportation, Booking & Rent, Shopping & Loyalty programs
Product Experience
E-learning Platform, Healthcare, Online travel booking service, Booking app, online shop
PORTFOLIO HIGHLIGHTS
Jun `17 – Present
2 years
EdCast
https://www.edcast.com
The EdCast development team consists of several groups from different countries: Russia, America, India. Each team has its own direction in the development and area of responsibility. Our team is responsible for the admin part, groups, and channels, as well as an external API for synchronizing with other projects. We are engaged in both supporting, developing and implementing new design and FE functionality, and implementing the full logic of the work of individual components in the back-up.
Technologies Stack:
React.js
Redux
Industry:
Education & Science
Product:
E-learning Platform
Works:
Jul `18 – Nov `18
4 months
Future Proofing Healthcare
https://futureproofinghealthcare.com/
For this project we used Drupal 8. It also includes graphs written in React.js and integrated directly into the main site. We have mainly dealt with the graphs. The way it works is CMS generates a specific HTML tag which is caught by React. Depending on the data attribute React decides which graph is to be rendered into the HTML tag. The tool allows analyzing the data from the graphs and further creating of articles and short discussions with the possibility of leaving feedback.
Technologies Stack:
Drupal
JavaScript
PHP
React.js
Industry:
Healthcare & Medicine
Product:
Healthcare
Works:
Mar `18 – Sep `18
6 months
Boatable
https://itunes.apple.com/us/app/boatable/id1368216982?ls=1&mt=8
Boatable is an application for ensuring comfortable and safe travel on water transport in Australia.
Technologies Stack:
React Native
Redux
Industry:
Logistics & Transportation, Booking & Rent
Product:
Online travel booking service, Booking app
Works: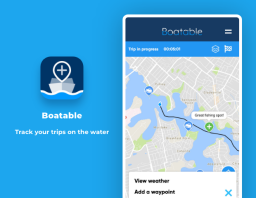 DreamLoot
Frontend and Back-end developer
https://dreamloot.com/
Many complex and interesting functions were realized by our professionals. We implemented a mobile view of the application, with the preservation of all the logic for the desktop application. And the block of offers for a buyer is completely updated on the basis of goods in the basket. Great work was done on analytics and point-to-point targeting of the proposals to each buyer using the analytical service REES46. All tools and mechanisms are involved both at the back-end and on the client side.
Technologies Stack:
AngularJS
JavaScript
MongoDB
Node.js
Gulp
Industry:
Shopping & Loyalty programs
Product:
online shop
Works:
hCG Diät
Google Play: https://play.google.com/store/apps/details?id=com.freehill.hcgdiet iTunes: https://itunes.apple.com/us/app/hcg-di%C3%A4t/id897881233?ls=1&mt=8
The application was completed and launched several years ago by another team. We had to fix a few mistakes: The first difficult task was to deploy the project, written on a Сordova+JQuery 3-4 years ago. Further, we solved problems with the purchase of the application on the AppStore and Google Play. Also, we solved the issue with infinity loading of the application. This problem produced not always and was linked with synchronous work of code.
Technologies Stack:
JavaScript
Industry:
Healthcare & Medicine
EDUCATION
Southern Federal University, Taganrog, Russia
Applied Mathematics & Computer Science, Master