EXPERIENCE
Industry Experience
Education & Science, Business & Productivity, Photo & Video, Arts & Culture, Films & TV
Product Experience
E-learning system for employee training, E-learning Platform, online video and news streaming platform
PORTFOLIO HIGHLIGHTS
Jul `17 – Present
2 years
Almentor
Almentor Business
This project is a cutting-edge online video marketplace for e-learning and professional business development throughout the Middle East and Africa. The main purpose of Almentor.net is to offer video courses of top-rated training programs of expert-created content and guided curriculum in Arabic and English.
Technologies Stack:
AngularJS
JavaScript
Bootstrap
Industry:
Education & Science, Business & Productivity
Product:
E-learning system for employee training, E-learning Platform
Works:
Jun `15 – May `16
11 months
Unreel.me
Unreel Entertainment LLC
Unreel.me is a complex of Back-End and Front- End applications that manage different technologies and integrates with a couple of 3rd party media content providers. The main purpose of the system is to build 'next generation's' tool for content owners to distribute and monetize their media and to become a convenient and flexible tool for the media consumers. Therefore, the goal of the system is to become sweet home for Content Creators and a Playground for Fans!
Technologies Stack:
AngularJS
JavaScript
Bootstrap
Industry:
Photo & Video, Arts & Culture, Films & TV
Product:
online video and news streaming platform
Works: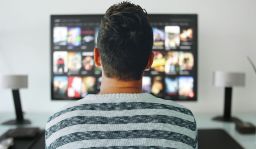 EDUCATION
Kharkiv Polytechnic Institute
Specialist, Engineer Systen Analyst