EXPERIENCE
Industry Experience
Construction & Real estate, Cybersecurity & Data Protection, News & Media, Banking & Finance, Healthcare & Medicine
Product Experience
real estate portal, News portals, digital marketing, News plaftorm, Stocks & Investment, Banking, Electronic Health Record System, Healthcare management system, Healthcare
PORTFOLIO HIGHLIGHTS
Sep `18 – Jun `19
9 months
Think Empire
http://thinkempire.io
The map provides the ability to search using filters; view extended data for buildings, including owners and last sales; and save the buildings to lists that might be shared among a team or company, or sent to the exact user via the built-in messenger, email or SMS. Marking properties for sale and setting the status of your work on a current building project are also good features for teamwork. Sockets are used for real-time messages.
Technologies Stack:
JavaScript
MySQL
React.js
Redux
Industry:
Construction & Real estate
Product:
real estate portal
Works:
White Hawk
https://www.whitehawk.com/
The frontend part was written on React.js, Typescript. Also, it was used custom Drupal template 'WhiteHawk'. It used a lot of independent JS scripts to realize the client-side logic, the SCSS styles preprocessor for compiling custom styles and many functional Drupal hooks for overriding the default CMF elements behavior (like forms, nodes, and entities pre-/post-processing, etc.), and the Twig templating engine as the main markup provider.
Technologies Stack:
JavaScript
MySQL
React.js
TypeScript
Industry:
Cybersecurity & Data Protection
Product:
News portals, digital marketing
Works:
Sep `17 – Mar `18
6 months
Press Feed
Full-stack developer (React.js/Python)
https://pressfeed.ru/
Pressfeed helps reporters to quickly receive material for articles. They place a request for experts to respond to, then get an invoice for the material. The front-end part was implemented using the jQuery library. It was rebuilt by our team using React + Redux. For CSS styles, we used the SCSS preprocessor. We've implemented chat on the site using Socket.io. In the process of doing the work, React Select and DraftJS libraries were customized, converting to BBCode from HTML, and vice versa.
Technologies Stack:
Django
JavaScript
Python
React.js
Redis
Redux
Industry:
News & Media
Product:
News plaftorm
Works: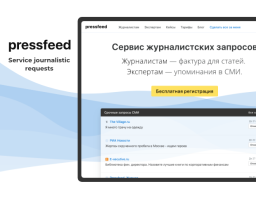 Jan `17 – Jun `17
5 months
Bank personal cabinet for users
Bank personal cabinet for users. In your account, you could find out information about your accounts, loans, you could repay loans online, view payment information, you could also find out when the next payment is made, change your personal data, find service points (on a card), find ATMs (on a card). ) etc.
Technologies Stack:
JavaScript
React.js
CSS3
Redux
Industry:
Banking & Finance
Product:
Stocks & Investment, Banking
Jun `16 – Sep `16
3 months
Myvitagene
https://vitagene.com/
Vitagene allows you to first learn about your ancestry, and then, based on your DNA and family history, as well as your lifestyle and goals.Our team developed the application from concept to release. The main back-end technology was the Django web framework (powered by Python) with PostgreSQL. For the front-end, we used AngularJS as the main framework. The application is HIPAA-compliant (security and privacy experience). A user can track their data through a personal dashboard.
Technologies Stack:
Django
PostgreSQL
Python
Industry:
Healthcare & Medicine
Product:
Electronic Health Record System, Healthcare management system, Healthcare
Works:
EDUCATION
Southern Federal University, Taganrog, Russia
Mathematics & Computer Science, Bachelor