EXPERIENCE
Industry Experience
Construction & Real estate, Cybersecurity & Data Protection, Education & Science, Healthcare & Medicine, Travel & Tourism
Product Experience
real estate portal, Booking app, Online advertisement application, News portals, digital marketing, Healthcare, Websites for health research organization, Language learning application, Electronic Health Record System, Healthcare management system, webservice for travel company, Online travel booking service
PORTFOLIO HIGHLIGHTS
Feb `19 – Aug `19
6 months
Scoperty
https://scoperty.de/sell
The subject area of the project is the rent/sale/ purchase of a real estate in Germany. The main tool is the map. We used a customized Google Maps map with all the features that should be. Now for the beta version, only one city is active - Nuremberg. The user can register in the system under different roles - the owner, realtor, buyer and, accordingly, the function: sell/rent/ buy a real estate.
Technologies Stack:
JavaScript
PostgreSQL
Python
Angular 7
Industry:
Construction & Real estate
Product:
real estate portal
Works:
Jun `18 – Dec `18
6 months
Privadia
http://privadia.com/
Privadia is designed for the advertising and booking of villas in Ibiza. There are several types of users of this service: - Owners – they can rent their villa through the web interface and mobile application - Managers – company employees who manage the booking process - Agents – agency employees who review villas for citizens and have the opportunity to leave a reservation request.
Technologies Stack:
Ionic
JavaScript
PostgreSQL
Angular 4
Industry:
Construction & Real estate
Product:
Booking app, Online advertisement application
Works: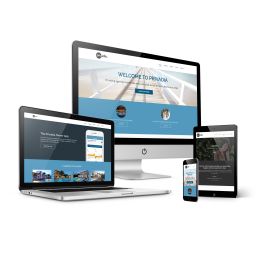 White Hawk
https://www.whitehawk.com/
The frontend part was written on React.js, Typescript. Also, it was used custom Drupal template 'WhiteHawk'. It used a lot of independent JS scripts to realize the client-side logic, the SCSS styles preprocessor for compiling custom styles and many functional Drupal hooks for overriding the default CMF elements behavior (like forms, nodes, and entities pre-/post-processing, etc.), and the Twig templating engine as the main markup provider.
Technologies Stack:
JavaScript
MySQL
React.js
TypeScript
Industry:
Cybersecurity & Data Protection
Product:
News portals, digital marketing
Works:
May `18 – Sep `18
4 months
Givebutter
https://givebutter.com
Crowdfunding platform allows collecting money for projects' realization. The project was written by another team on Laravel. When we added React.js to this project (https://givebutter.com/login). The app started working faster.
Technologies Stack:
JavaScript
PostgreSQL
React.js
Redux
Works:
NgxBio
https://ngxbio.com
NGX Bio provides a biological sequencing service. To accomplish this, we migrated the project from PHP to Python, then finalized the administration component through Flask-Admin and a lot of customization. In addition, much was done for the client, such as through jQuery and Bootstrap. And we completed the schedule syncing the data from Salesforce to the local-site MySQL database. It plans tasks for Celery (over Redis).
Technologies Stack:
Flask
jQuery
MySQL
Python
Redis
Industry:
Education & Science, Healthcare & Medicine
Product:
Healthcare, Websites for health research organization
Works:
Jun `17 – Nov `17
5 months
Language Garden
http://languagegarden.com
The project was delivered in a ready and structured form. The technologies we used were BackboneJS and AngularJS, the Django REST framework. Our main task was to implement new types of lessons, improve the interface of the classroom editor, and implement statistics in a user cabinet. We were tasked with implementing functionality that allows users to create sentences from a given set of words that are automatically checked by the system in real time.
Technologies Stack:
AngularJS
Backbone.js
CoffeeScript
Django
PostgreSQL
Python
Bootstrap
Industry:
Education & Science
Product:
Language learning application
Works:
Jun `16 – Sep `16
3 months
Myvitagene
https://vitagene.com/
Vitagene allows you to first learn about your ancestry, and then, based on your DNA and family history, as well as your lifestyle and goals.Our team developed the application from concept to release. The main back-end technology was the Django web framework (powered by Python) with PostgreSQL. For the front-end, we used AngularJS as the main framework. The application is HIPAA-compliant (security and privacy experience). A user can track their data through a personal dashboard.
Technologies Stack:
AngularJS
CSS
Django
JavaScript
PostgreSQL
Python
HTML
Industry:
Healthcare & Medicine
Product:
Electronic Health Record System, Healthcare management system, Healthcare
Works:
Safari
https://safari.com/
For this project, our task was to port the current PHP site to Django / Python. We developed a new architecture and database structure, as well as the main functions of the application. These included: -the dynamic display of numbers; -optimization of the download speed of pages with lists of numbers; -integration with internal customer relationship management (CRM); -and the automatic sending of all API orders, bookings, and email alerts.il alerts.
Technologies Stack:
Django
PostgreSQL
Python
Redis
Industry:
Travel & Tourism
Product:
webservice for travel company, Online travel booking service
Works:
EDUCATION
IKTIB, Taganrog, Russia
Software Engineering, Master