EXPERIENCE
Industry Experience
Internet & Telecom, Business & Productivity, Healthcare & Medicine, Construction & Real estate
Product Experience
Online travel booking service, Booking app, client-server solution for doctors an patients, Healthcare platform, online service for renting an apartment, Electronic Health Record System, Healthcare management system, Healthcare
PORTFOLIO HIGHLIGHTS
Jun `18 – Dec `18
6 months
Starshell
http://starshellstudent.com
We developed the client part of this app, which was angular 4 without using CLI – previously it was a material template on jQuery. During the development process, a large portion of the jQuery dependencies was removed from the app and we started to use native angular elements. We also undertook many tasks for the speed optimization of the site.
Technologies Stack:
JavaScript
MongoDB
Python
Angular 4
Industry:
Internet & Telecom
Works: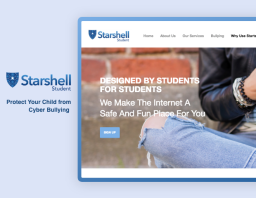 Upside
https://www.upside.com/
Our team developed a pilot version of the site for putting together business trips and solving any associated problems, whether it's renting a home, hiring a car or ordering a taxi. We used Node / Angular / React technologies. We are now working on a support site that facilitates rapid responses to customer requests.
Technologies Stack:
JavaScript
Node.js
Angular 2x
ES6
Webpack
Industry:
Business & Productivity
Product:
Online travel booking service, Booking app
Works:
Jun `17 – Sep `17
3 months
Vitalinteraction
http://vitalinteraction.com/
Vital Interaction is a cost-effective, interactive and easy-to-use solution that can be easily customized by both healthcare providers and patients. It consists of microservices implemented using PHP and Python. Our team participated in the development of several new functions for the system, including the analysis of appointment information, text messages, automatic voting and the sending of email.
Technologies Stack:
Django
MySQL
Python
Industry:
Healthcare & Medicine
Product:
client-server solution for doctors an patients, Healthcare platform
Works:
Nov `16 – Jun `17
7 months
OfficeSharing
https://officesharing.ru
The project was developed from scratch using a modern stack of web technologies. The stack was based on Django, one of the best server frameworks, including an admin dashboard out of the box and an Angular client framework, which has an excellent tool for enterprise-level applications. Widely used in the project were Yandex maps, which formed the basis of the project work visualization. The main tool is working on the map. We implemented a personal cabinet with a wide range of functions.
Technologies Stack:
Django
HTML5
JavaScript
PostgreSQL
Python
CSS3
Angular 2x
Industry:
Business & Productivity, Construction & Real estate
Product:
online service for renting an apartment
Works:
Jun `16 – Oct `16
4 months
Myvitagene
https://vitagene.com/
Vitagene allows you to first learn about your ancestry, and then, based on your DNA and family history, as well as your lifestyle and goals.Our team developed the application from concept to release. The main back-end technology was the Django web framework (powered by Python) with PostgreSQL. For the front-end, we used AngularJS as the main framework. The application is HIPAA-compliant (security and privacy experience). A user can track their data through a personal dashboard.
Technologies Stack:
Django
PostgreSQL
Python
Industry:
Healthcare & Medicine
Product:
Electronic Health Record System, Healthcare management system, Healthcare
Works:
EDUCATION
RSUE, Rostov on Don, Russia
Applied Information Science in Economics, Master