EXPERIENCE
Industry Experience
Social Media & Communication, Business & Productivity, Construction & Real estate, Healthcare & Medicine, Logistics & Transportation, Booking & Rent, Safety & Security
Product Experience
app for social networking with indoor positioning, business networking mobile app, real estate portal, Healthcare, Online travel booking service, Booking app, Website for job search, Employment platform, Security platform
PORTFOLIO HIGHLIGHTS
Apr `19 – Aug `19
4 months
Routinr
Routinr is a platform for influencers and subscribers. Influencers create the so-called routines, the schedule of actions for some activities (for example, diet). Subscribers buy a routine (if it is paid, also it can be free) or subscribe to an influencer and receive its content in greater quantity.
Technologies Stack:
Ember.js
Industry:
Social Media & Communication
Product:
app for social networking with indoor positioning
Oct `18 – May `19
7 months
Bizit
https://itunes.apple.com/us/app/bizit-app/id1233716987?mt=8
We were part of a team that worked on the whole website. We created an admin panel that allows new organizations to be added to the portal, and the updating or removal of existing ones. Our biggest challenges were geopositioning and structuring the database. Geopositioning works with the users' current positions, which can be received from their devices, and those of nearby users, to calculate the differences in latitude and longitude.
Technologies Stack:
Express.js
Node.js
React.js
React Native
Industry:
Business & Productivity
Product:
business networking mobile app
Works:
Oct `18 – Feb `19
4 months
Think Empire
http://thinkempire.io
The map provides the ability to search using filters; view extended data for buildings, including owners and last sales; and save the buildings to lists that might be shared among a team or company, or sent to the exact user via the built-in messenger, email or SMS. Marking properties for sale and setting the status of your work on a current building project are also good features for teamwork. Sockets are used for real-time messages.
Technologies Stack:
JavaScript
React.js
Redux
Industry:
Construction & Real estate
Product:
real estate portal
Works:
May `18 – Oct `18
5 months
Future Proofing Healthcare
https://futureproofinghealthcare.com/
For this project we used Drupal 8. It also includes graphs written in React.js and integrated directly into the main site. We have mainly dealt with the graphs. The way it works is CMS generates a specific HTML tag which is caught by React. Depending on the data attribute React decides which graph is to be rendered into the HTML tag. The tool allows analyzing the data from the graphs and further creating of articles and short discussions with the possibility of leaving feedback.
Technologies Stack:
JavaScript
React.js
Redux
Industry:
Healthcare & Medicine
Product:
Healthcare
Works:
Mar `18 – Sep `18
6 months
Boatable
https://itunes.apple.com/us/app/boatable/id1368216982?ls=1&mt=8
Boatable is an application for ensuring comfortable and safe travel on water transport in Australia.
Technologies Stack:
React.js
React Native
Redux
Redux-saga
Industry:
Logistics & Transportation, Booking & Rent
Product:
Online travel booking service, Booking app
Works: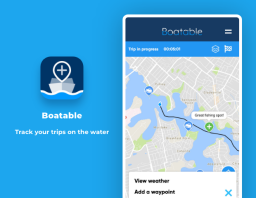 Skillmil
Full-stack developer (React.js+Node.js)
https://signup.skillmil.com/signup
There are features we've done: - Automatic filling of the user's profile after loading the resume; - Highlight keywords using the coreNLP module; - Chats between users implemented with sendBird; - Payments using Stripe; - Analytics of each user action using FullStory, Segment, MixPanel; - Integration with LinkedIn; - Heuristic counting how a person fits each job.
Technologies Stack:
Express.js
JavaScript
Node.js
PostgreSQL
React.js
Redux
Product:
Website for job search, Employment platform
Works:
Mar `18 – Jun `18
3 months
Givebutter
https://givebutter.com
Crowdfunding platform allows collecting money for projects' realization. The project was written by another team on Laravel. When we added React.js to this project (https://givebutter.com/login). The app started working faster.
Technologies Stack:
JavaScript
React.js
Redux
Works:
Feb `17 – Jun `17
4 months
SiftSecurity
https://siftsecurity.com/
Sift Security applies a modern approach to securing your cloud-centric infrastructure, enabling you to proactively protect your dynamic environment while getting the most out of the resources of your limited operations.
Technologies Stack:
Express.js
MongoDB
Node.js
Industry:
Safety & Security
Product:
Security platform
Works:
EDUCATION
Southern Federal University, Taganrog, Russia
Sofrware engineering, Master