EXPERIENCE
Industry Experience
Construction & Real estate, Logistics & Transportation, Internet & Telecom, Education & Science, Shopping & Loyalty programs
Product Experience
Booking app, Online advertisement application, real estate portal, transportations management application, educational app, internet store, Language learning application
PORTFOLIO HIGHLIGHTS
Privadia
http://privadia.com/
Privadia is designed for the advertising and booking of villas in Ibiza. There are several types of users of this service: - Owners – they can rent their villa through the web interface and mobile application - Managers – company employees who manage the booking process - Agents – agency employees who review villas for citizens and have the opportunity to leave a reservation request.
Technologies Stack:
Ionic
JavaScript
Angular 4
Industry:
Construction & Real estate
Product:
Booking app, Online advertisement application
Works: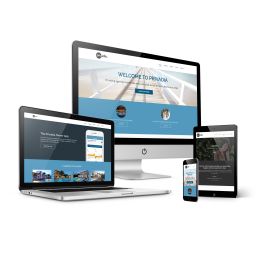 Sep `18 – Jun `19
9 months
Think Empire
http://thinkempire.io
The map provides the ability to search using filters; view extended data for buildings, including owners and last sales; and save the buildings to lists that might be shared among a team or company, or sent to the exact user via the built-in messenger, email or SMS. Marking properties for sale and setting the status of your work on a current building project are also good features for teamwork. Sockets are used for real-time messages.
Technologies Stack:
AWS
JavaScript
React.js
Redux
Industry:
Construction & Real estate
Product:
real estate portal
Works:
Aug `18 – Nov `18
3 months
Shypple
https://shypple.com/
The Shypple project is based on popular CMS Wordpress 4.9.8. We add a theme based on HTML5Blank Theme (http://html5blank.com/). To implement some specific tasks we add proper widgets (for example Shypple Smart Tabs letting us combine slider and admin controls as tab-switches) with ability to edit data/content by means of admin panel. For more safety standard URL for admin panel was redefined, also for all the sites form reCaptcha was added.
Technologies Stack:
JavaScript
React.js
TypeScript
Industry:
Logistics & Transportation
Product:
transportations management application
Works:
Starshell
http://starshellstudent.com
We developed the client part of this app, which was angular 4 without using CLI – previously it was a material template on jQuery. During the development process, a large portion of the jQuery dependencies was removed from the app and we started to use native angular elements. We also undertook many tasks for the speed optimization of the site.
Technologies Stack:
jQuery
Angular 4
Industry:
Internet & Telecom
Works: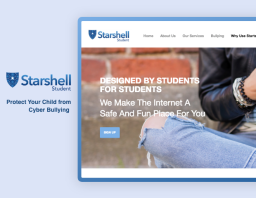 Jan `18 – Mar `18
2 months
ClassPulse mobile
https://itunes.apple.com/us/app/classpulse/id1326709267?mt=8
ClassPulse is a free app targeting college professors and students who wish to increase classroom transparency, communication, and involvement. This mobile platform allows professors to collect actionable feedback and insights from their students throughout the semester. It enables professors to enhance the classroom experience by exposing them to student feedback that is adjusted for relevance and importance.
Technologies Stack:
React Native
Industry:
Education & Science
Product:
educational app
Works:
Wydly
https://wydly.com
Our team developed the site from scratch. The main front-end technologies were Javascript and AngularJS. The back-end was built with Node.JS and MongoDB technologies, and it integrates with the Bing Microsoft Translator API and the eBay search API.
Technologies Stack:
AngularJS
CSS
JavaScript
MongoDB
Node.js
HTML
Redis
Industry:
Shopping & Loyalty programs
Product:
internet store
Works: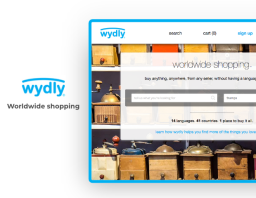 Language Garden
http://languagegarden.com
The project was delivered in a ready and structured form. The technologies we used were BackboneJS and AngularJS, the Django REST framework. Our main task was to implement new types of lessons, improve the interface of the classroom editor, and implement statistics in a user cabinet. We were tasked with implementing functionality that allows users to create sentences from a given set of words that are automatically checked by the system in real time.
Technologies Stack:
AngularJS
CoffeeScript
Bootstrap
Webpack
Industry:
Education & Science
Product:
Language learning application
Works:
EDUCATION
Southern Federal University, Taganrog, Russia
Software Engineering, Master