EXPERIENCE
Industry Experience
Beauty & Personal Care, Business & Productivity, Photo & Video, News & Media
Product Experience
Fitness application, business networking mobile app, social app for saving your memories, News plaftorm, Online meeting scheduler
PORTFOLIO HIGHLIGHTS
Dec `18 – Jul `19
7 months
Wellox
The app that will revolutionize the way you clear your mind. Get access to the most amazing fitness experiences near you. Anytime you want.
Technologies Stack:
Node.js
PostgreSQL
React.js
Industry:
Beauty & Personal Care
Product:
Fitness application
Works:
Oct `18 – May `19
7 months
Bizit
https://itunes.apple.com/us/app/bizit-app/id1233716987?mt=8
We were part of a team that worked on the whole website. We created an admin panel that allows new organizations to be added to the portal, and the updating or removal of existing ones. Our biggest challenges were geopositioning and structuring the database. Geopositioning works with the users' current positions, which can be received from their devices, and those of nearby users, to calculate the differences in latitude and longitude.
Technologies Stack:
Express.js
Node.js
React.js
React Native
Industry:
Business & Productivity
Product:
business networking mobile app
Works:
Jun `18 – Nov `18
5 months
Their Story
Full-stack developer (React.js+Node.js)
https://theirstory.io/
The main aim of this project is to give people a place to store their memories and family stories. The system provides the ability to record audio and video calls and share them with groups. Records are stored securely to suit personal privacy.
Technologies Stack:
MongoDB
Node.js
React.js
Redux
Industry:
Photo & Video
Product:
social app for saving your memories
Works:
Sep `17 – Mar `18
6 months
Press Feed
https://pressfeed.ru/
Pressfeed helps reporters to quickly receive material for articles. They place a request for experts to respond to, then get an invoice for the material. The front-end part was implemented using the jQuery library. It was rebuilt by our team using React + Redux. For CSS styles, we used the SCSS preprocessor. We've implemented chat on the site using Socket.io. In the process of doing the work, React Select and DraftJS libraries were customized, converting to BBCode from HTML, and vice versa.
Technologies Stack:
jQuery
React.js
Redux
SCSS
Industry:
News & Media
Product:
News plaftorm
Works: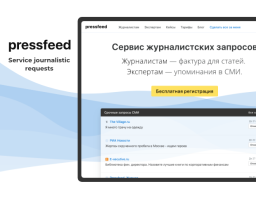 Visibook
https://visibook.com
Visibook is a meeting planner designed for entrepreneurs, giving them an easy way to schedule customers and send appointment reminders. It allows users to create different calendars for single or recurring events, invite others to participate in an event, and exchange messages. It can also be synced with Google Calendar.
Technologies Stack:
CSS
JavaScript
jQuery
HTML
Product:
Online meeting scheduler
Works:
EDUCATION
IKTIB, Taganrog, Russia
Software Engineering, Bachelor