EXPERIENCE
Industry Experience
Healthcare & Medicine, Business & Productivity, Logistics & Transportation, Booking & Rent
Product Experience
Healthcare, Online travel booking service, Booking app, Content management platform
PORTFOLIO HIGHLIGHTS
Future Proofing Healthcare
https://futureproofinghealthcare.com/
For this project we used Drupal 8. It also includes graphs written in React.js and integrated directly into the main site. We have mainly dealt with the graphs. The way it works is CMS generates a specific HTML tag which is caught by React. Depending on the data attribute React decides which graph is to be rendered into the HTML tag. The tool allows analyzing the data from the graphs and further creating of articles and short discussions with the possibility of leaving feedback.
Technologies Stack:
JavaScript
PHP
React.js
Industry:
Healthcare & Medicine
Product:
Healthcare
Works:
Oct `17 – Present
2 years
Upside
https://www.upside.com/
Our team developed a pilot version of the site for putting together business trips and solving any associated problems, whether it's renting a home, hiring a car or ordering a taxi. We used Node / Angular / React technologies. We are now working on a support site that facilitates rapid responses to customer requests.
Technologies Stack:
AngularJS
JavaScript
MongoDB
Node.js
React.js
Webpack
Industry:
Business & Productivity
Product:
Online travel booking service, Booking app
Works:
Mar `18 – Feb `19
11 months
Dunice Staff
https://staff.dunice.net/
The project is intended for internal use by employees of the company and provides various functions depending on the "role" of the employee. Despite the extensive functionality for employees, the main part of the site is intended for managers
Technologies Stack:
JavaScript
Node.js
PostgreSQL
Redis
GraphQL
Industry:
Business & Productivity
Product:
Content management platform
Oct `18 – Nov `18
1 month
Visualogical
visualogical.dunice.net
Visualogical is an interactive visual experiment presented as a "memetic evolution game". We were engaged in the creation of all pages, the generation of final images with color combinations. Added soundtrack game. Create Google Spreadsheet on a given topic and record all entered words by users in this table. Generation of the final image with logos. Algorithms for rendering images on the canvas (frontend). Proxy data (server).
Technologies Stack:
Express.js
JavaScript
Node.js
React.js
May `18 – Sep `18
4 months
Boatable
https://itunes.apple.com/us/app/boatable/id1368216982?ls=1&mt=8
Boatable is an application for ensuring comfortable and safe travel on water transport in Australia.
Technologies Stack:
React.js
React Native
Redux
Redux-saga
Industry:
Logistics & Transportation, Booking & Rent
Product:
Online travel booking service, Booking app
Works: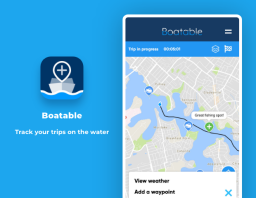 EDUCATION
Southern Federal University, Taganrog, Russia
PHD in Philosophy