Essential Skills of The Right Oracle developer
Hire the best 499
Oracle

engineers with YouTeam
Sort by:
Relevance
Experience
Last Update
Rate
Yurii K.
Tech Lead Full Stack Developer. Has experience in online...
Strong knowledge of applications development. Designing solutions and ability to cope with complex tasks. Strong...
UTC+02:00
(Europe/Tallinn)

Volodymyr B.
Lead Salesforce Developer
13 years in IT Industry. Solid background in Salesforce Development, Administration and AppExchange Product...
Andriy D.
Vice President of Technology
I have 15+ years of experience in software development. I was involved in about 20 projects. In these projects I was...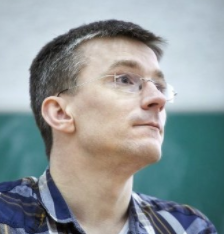 Ivan D.
Senior Developer / Team Leader
Senior level developer, team lead, R&D lead - evaluating new tools/technologies, training stuff for development in...
Yuriy P.
Middle Developer
5+ years of software development. Was involved in about 27 projects. Main duties: development, project leadership,...
Roman P.
Senior Developer / Project Manager
15+ years of software development. Was involved in about 134 projects. Main duties: development, project leadership,...

Andrew S.
Senior PHP Developer/Drupal & Yii/Yii2/Sympfony3/4,...
I have 10+ years' experience in PHP development. A significant part of it is Drupal 7/8 development. During this...

Igor L.
DevOps engineer with strong experience in application...
A hard-working and highly proficient engineer with over 5 years of experience in DevOps. Igor is a motivated,...
Maksym D.
Senior Java Developer with strong Alfresco expertise
7+ years of experience in Java and related technologies development, and 6+ years of experience in Alfresco...

Michail A.
Python Back-end Developer / Data Engineer
In general, I have more than 5 years of development experience. Over the last 4 years, I have developed a number of...
No-one really matches your needs?
Normally we are able to pro-actively find any given talent within 72 hours.
Essential Skills of The Right Oracle developer
Oracle is an American corporation which grew to be arguably considered one of the largest software manufacturer, the largest software vendor, and a major supplier of server hardware in the world. Oracle SQL Developer is an integrated development framework that works on SQL and PL /SQL programming languages and provides database administration capabilities. Oracle is focused on the use of Oracle Database.
How to become an Oracle developer?
If you are interested in becoming an Oracle developer you ought to obtain certain skills, like:
Ability to work with such programming languages as  C, C++, Cobol, or Java. Another important thing is that Oracle uses its own procedural language – PL/SQL, and an ADA-like 4th generation language. These two languages are

extensively used

for embedded stored procedures, so you'd better get acquainted with them too.

Proper education. That is hardly a skill, but, still, remember that Oracle is looking for developers from a very short list of universities. In fact,

a bachelor's degree is sufficient enough for handling such type of work

, but don't forget about the actual working experience.

Personal qualities. Entry-level positions require long periods of repetitive coding, requiring workers to be patient and focused. Since many positions require Oracle developers to be on call at all hours, workers should be flexible. Oracle developers in a managerial role need good interpersonal communication skills in order to motivate workers and accurately report work progress.
If you are planning to bound your life with programming in Oracle, remember – experience is something that matters here. What kind of experience?
Coding experience. Forget about at-home programming as it really can not be compared with work in a real production database. There are plenty of ways to gain this kind of experience. For example, some non-profit organizations provide young programmers with

free professional practice just for the sake of training and skill enrichment.

High-quality coding experience

. It is worthwhile to distinguish between the complex high-performance work of the programmer and the coding of small applications because they require skills of different levels.
To sum up, everything that was mentioned above, it is not so easy to become an Oracle programmer or developer. You have to spend at least four years to get a proper education, several years to get some coding experience and study PL/SQL, Apex programming languages. But still, it is not impossible if you work hard enough and if you have your priorities structured.