Hire the best 10
engineers with YouTeam
Sort by:
Relevance
Experience
Last Update
Rate
Igor Z.
WEB, Mobile applications developer Project manager
Experience interacting directly with customers on numerous occasions: to gather requirements, develop, debug a...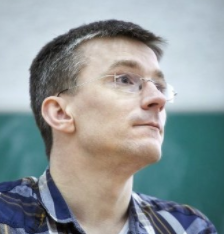 Ivan D.
Senior Developer / Team Leader
Senior level developer, team lead, R&D lead - evaluating new tools/technologies, training stuff for developmen...

Andrey L.
Senior React/JavaScript developer
Senior React/JavaScript developer with ● Good knowledge of object oriented programming ● Adaptability ● Sel...
Yuriy P.
Middle Developer
5+ years of software development. Was involved in about 27 projects. Main duties: development, project leaders...
Alexei R.
Senior full-stack developer (React JS, Node.js), team leader
Senior full-stack developer and team leader with: ● WEB applications development experience ● Unix/Win32 app...

Vladimir O.
Senior WEB and Enterprise applications developer
I have a passion for software development, customer focused, and have a strong desire to learn and remain curr...
Liferay
Selenium
Git
JasperReports
JUnit
Redmine

Maksim M.
Senior React/Node.js Developer
● Good knowledge in object oriented programming ● Great interpersonal, communication and team working skills ...
Oleksii B.
Oleksii is a software developer with 10+ years of experience. He has been participating in a range of projects performing diverse responsibilities.
Oleksii never misses opportunities to learn new things, he keeps on improving his skills and ​enriches technic...
Igor M.
Middle full-stack developer ( React JS, Node.js)
Highly motivated full-stack developer with strong problem-solving, work ethics, communication, interpersonal a...

Denis M.
Senior Magento and PHP developer. Web applications developer.
Very experienced with developing dynamic websites, having been deeply involved in all technical aspects of web...
C#
.NET
UML
Unity or Unity3D
Visio
Erwin
No-one really matches your needs?
Normally we are able to pro-actively find any given talent within 72 hours.