Hire the best 254
engineers with YouTeam
Sort by:
Relevance
Experience
Last Update
Rate
Ihor B.
Experienced system administrator and DevOps
Ihor is a great candidate for Information Security audit or migration projects. He considers multiple aspects of...
UTC+00:00
(Europe/London)
Sasha C.
As Backend lead, was responsible for alignment of the...
Implemented personal development plans with the team members, knowledge sharing talks, one-on-ones, and OKR...

Denis M.
Space-loving DevOps Engineer with more than 9 years...
Space-loving DevOps Engineer with more than 9 years in-depth experience in systems administration, ops automation,...

Nazar V.
Senior Unity Developer with more than 4 years of...
Nazar is a flexible and experienced Senior Unity C# Developer with excellent analytical skills. He is a good...

Ivan S.
Ivan is a Unity 3D tech lead and solution architect with...
Ivan has more than 5 years of increasing responsibility in gaming and AR/VR software engineering, Unity 3D and...
Sergii K.
Over 7 years of scientific research experience and more...
I have been working as a Data Scientist about 7 years. I have a Doctor of Philosophy degree in Mathematical Physics...
Anton S.
Full-stack JavaScript developer skilled in...
Hello! My name is Anton and I am a full-stack developer with 5 years of experience. Main technologies that I...

Philipp P.
DevOps Engineer
Philip is a talented and high responsive person. He has deep knowledge in Linux/Unix like systems, services,...
Bohdan K.
Ruby on Rails backend engineer
I am a Full-Stack Ruby on Rails expert. I have 4 years of experience working with Ruby and 5 years as a Software...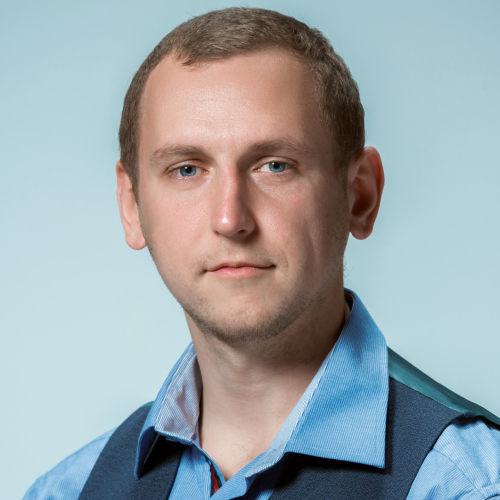 Andrew H.
Full Stack Web Developer with rich MEAN-stack experience
My strong sides are Node.js/Express and PHP/Laravel back-end frameworks. I am even better at Angular2+/React on the...
No-one really matches your needs?
Normally we are able to pro-actively find any given talent within 72 hours.