Everything You Need to Know About Bitcoin Developer Skills
Hire the best 18
Bitcoin

engineers with YouTeam
Sort by:
Relevance
Experience
Last Update
Rate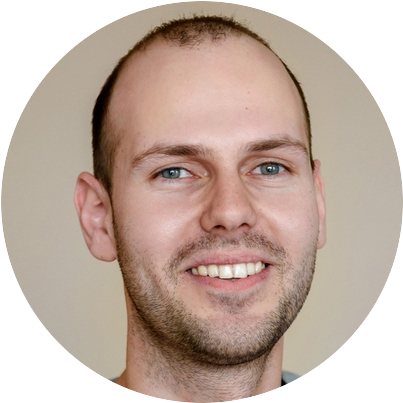 Igor R.
Full Stack Web Developer (PHP/JavaScript)
6+ years of professional experience as a PHP/JavaScript developer. Implemented and maintained raw PHP, JavaScript...

Alex T.
Back-End / Full-Stack Developer
Dedicated IT professional with 5+ years of successful experience as Back-End / Full-Stack Developer. Have good...

Kiril K.
Solution Architect / Blockchain Developer:...
12+ years dev experience, managing team (up to 30 specialists), released more than 100 apps. Worked on FinTech &...
UTC+00:00
(Europe/London)
Alan V.
10 year's experienced Software Engineer, Atix Labs...
A Software Engineer graduated from the Engineering University of Buenos Aires, Argentina. He has been developing...
UTC-03:00
(America/Argentina/Buenos_Aires)

Bohdan M.
Full Stack Engineer with the background in Blockchain...
● Blockchain: Ethereum, Solidity, Truffle, Mocha, Ethermint, Tendermint, Testerpc, Infura, Geth, OppenZeppelin,...
UTC+00:00
(Europe/London)
Nikita L.
UX/UI Designer with 3+ years of experience. Very creative...
Work on the product in the agricultural sector. Analysis of the old application. Prototyping, creating user-flow, a...

Sergey P.
Blockchain Software Architect with over 15 years of...
Software Architect with over 15 years of extensive experience in software development, more than half of that worked...
Volodymyr M.
Over 9 years of practical experience with frontend and...
Over 9 years of practical experience with frontend and backend stack. I'm working with fintech & blockchain field for...
Constantin S.
Software Engineer
I am a software developer with experience and knowledge in: - web development using Python/Java/Kotlin as backend...
Eugene K.
Tech Leader and full-stack web developer with 10+ years...
- Full-stack web apps development: from DevOps, server-side to frontend JavaScript/CSS - 20+ software projects:...
No-one really matches your needs?
Normally we are able to pro-actively find any given talent within 72 hours.
Everything You Need to Know About Bitcoin Developer Skills
The tremendous growth of blockchain technology and cryptocurrencies has created a huge demand for cryptocurrency developers. Bitcoin is the first association that comes to our minds when we hear the word "cryptocurrency". This is because bitcoin is the first cryptocoin, which was created in 2009, and thus one of the most popular cryptocurrencies. So why companies all over the world are so eager to hire bitcoin developers? There are several reasons behind that:
Blockchain technology is the most disruptive modern technology and many fintech services are becoming blockchain-based.

Rapid growth of the bitcoin value.

Adoption of cryptocurrencies by big financial and banking sectors.

Growth of profit margins in bitcoin investments.

Global growth of initial coin offers (ICO).
Who are the bitcoin developers? These engineers should have strong knowledge of various development tools that are available on the market for easy development of bitcoin wallets, apps, or services. As any other software developer, they are also responsible for integration, testing, troubleshooting and maintenance of the software.
If your company is searching for qualified bitcoin core developers, then you would be interested in a skillset to be checked during the interview. Below, we list some technical skills that every bitcoin engineer should possess.
Great attention to the details, because even a small error in a bitcoin transaction can result in money losses.
Knowledge of blockchain technology and blockchain platforms such as HashGraph, Ethereum, HyperLedger, Stellar, or Ripple.
Understanding of how transactions work in bitcoin.
Understanding of Bitcoin Core and its two main languages, C++ and Python.
Proficiency with one of these languages: Java, Golang, Haskell, Erlang, or Scala.
Knowledge of Solidity or at least JavaScript, as this language is JavaScript-based.
Experience in working with distributed databases. Understanding of different distributed consensus methodologies.
Understanding of how bitcoin wallets (paper wallets) work.
Understanding of bitcoin mining principles.
Familiarity with dapps (Decentralized Apps).
Understanding of cryptography concepts.
Knowledge of data structures and algorithms, e.g. Linked List, Queue, Stack, Tree, etc.
We hope that our bitcoin developer guide will help you to find the best bitcoin engineers for your team.
Good luck!