How To Hire A Decent C# developer?
Hire the best 1029
C#

engineers with YouTeam
Sort by:
Relevance
Experience
Last Update
Rate
Taras G.
Talented Java Engineer with strong expertise in front-end...
Taras has started his career as a Java Engineer and throughout his work he gained vast experience in front-end...

Olha R.
Data Scientist specialized in Deep Learning
A hard-working and detail-oriented specialist with a great math background and deep understanding of neural networks....
Dmytro M.
Java Software Engineer
A highly focused software developer with 4 years of experience in a variety of development and engineering positions....
Bohdan S.
Full-Stack Software Engineer
Full-Stack Software Engineer keen to push the envelope and develop elegant solutions, continuously improving his...

Sergiy L.
Senior iOS Engineer
iOS Lead Engineer with 8+ years of professional experience. Participated in numerous mobile projects as a...
UTC+00:00
(Europe/London)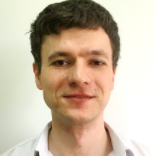 Andrii M.
IOS developer with good backend expertise specialized at...
Andrii is the responsible software developer with over 7 years experience in software development. He participated in...

Oleksandr M.
Mobile developer (iOS, Windows Phone) with hands-on...
I am an innovative, highly technical software professional with 8 years of experience in iOS/Objective-C, 2 years of...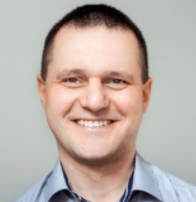 Igor K.
Vice President of Operations
I have 20+ years of experience in IT. My core specialization includes deep knowledge of complex ERP/CRM software...
Oleh D.
.NET Solution Architect and Competence manager with over...
During my career path I tried on different roles: Software Engineer, Team Lead, Solution Architect, Product Owner....
Nataliia H.
.NET Developer with full stack expertise
I have been a .Net developer for more than three years now. My core value is to contribute to the team's work and...
No-one really matches your needs?
Normally we are able to pro-actively find any given talent within 72 hours.
How To Hire A Decent C# developer?
C# is a fairly old programming language used by a colossal number of programmers. Does that mean that the competition on the C# job market is high? Yes, it does. And it also means that a reasonable decision for an ambitious IT-company would be to look for the "best-of-the-best" among the candidates. Below, you can find the recommendations that hopefully will help you find the perfect employee for this position.
3 tips that will help you to find a good C# programmer
Adherence to these three rules can help you easily achieve the ultimate goal of hiring only competent C# programmers.
Make a proper list of requirements. As follows from the practice, there are some companies that don't define any extra requirements in addition to the standard list of programming skills (such as experience in object-oriented programming, skills in MySQL, SQLite, PostgreSQL, ASP.NET, knowledge of C++, Qt, Java, PHP, etc.). In particular, some companies also don't include information regards concerning the product an engineer potentially work on or regards the whole scope of the planned engagement. Of course, we all expect that a really interested candidate will independently try to find out more about you. However, experienced C# developers with a solid CV and track record can afford to choose themselves where they want to work, and, if your vacancy post contains a vague description of the position, it is unlikely that it will attract worthy candidates. You are most likely to get a lot of CVs from candidates with the insufficient knowledge among which it would be difficult to find real professionals.
Prepare right questions for the interview. Even not the best specialists in software development can see the difference between this programming language and others (in particular, it can be specified in events, delegates, LINQ and generic types, development tools, formal exception handling, the ability to be compiled which depends on the platform, etc). Avoid standard questions that can be easily memorized. Also, make sure that your interviewee can write a clear and simple code that is easily read and scaled. The last thing you need to keep in mind is that the candidate should be able to seamlessly join the team and shouldn't demotivate other developers. So, prepare some psychological questions to learn the candidate's abilities in this regard as well.
Involve your own developers into the interview process. If you are not a good expert in C# yourself, it would be difficult for you to compile a full list of the interview questions that will help you understand who you are really dealing with – a beginner or an experienced professional. In addition, the candidate which you liked personally the most may not get accustomed to your team in the same way. Therefore, it would be more efficient to involve your own development team into verifying process. They will be able to check the level of technical knowledge of the applicant and will express an opinion about his/her personal qualities which can be important for working together in the long term. Also, the developers from your team can help you to identify some practical skills for speeding up the software development process (such "test" can be implemented by using the assignments which help to define the level of performance of the written code).
As you can see, in order to find a good C# developer, you need not only to create a perfect and detailed job description but also it is recommended to involve developers from your own team into the interview process. With such an integrated approach you can get the best result of your search efforts.