Google Maps Specialist: a Complete Hiring Guide
Hire the best 379
engineers with YouTeam
Sort by:
Relevance
Experience
Last Update
Rate
Ivan K.
Android developer
I am an experienced, result-oriented and proactive Android developer. Also, I am a reliable employee not afraid of...
Dmitry D.
WordPress Developer
A result-oriented and open-minded WordPress Developer with 4 plus years of experience who strives to deliver...

Hrygoriy Z.
Excellent Mobile Developer with a focus on Android and...
Middle II Android / Flutter developer with over 6 years of experience in software development. Has excellent skills...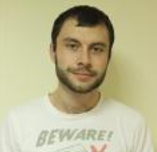 Maxym S.
IOS developer with decent expertise, specialized at uber...
Maxym is results-oriented and hard-working iOS developer with more than 3 years of experience. He specializes in...

Eugene Y.
Senior Android Developer
Overall 4 years of work experience. Expertise in Android, Java, Kotlin, SQLite, Firebase, REST API, Google Maps...
Artem L.
Android Developer. Total Years of Experience – 11 years
Over 5 years of IT experience in Mobile Application Development Using Android, and experience in analysis, Design and...
Zakhar L.
Android Software Engineer
I can work with several projects in a big team. During the development process I use various frameworks and...
Johans P.
Software Java developer, web and mobile applications with...
Software developer to web and mobile applications. My skills and knowledge of PHP, MySQL and Oracle...
UTC-06:00
(America/Guatemala)

Carlos Raul A.
Senior Full-stack developer with over 6 years of...
During my experience as a Full-stack developer I have acomplished: 1) Design of an architecture for the migration,...
UTC-06:00
(America/Mexico_City)

Alex G.
iOS developer in GBKSOFT
My professional experience includes 3+years of iOS development. Highly experienced and skilled iPhone App Developer...
No-one really matches your needs?
Normally we are able to pro-actively find any given talent within 72 hours.
Google Maps Specialist: a Complete Hiring Guide
Geographic information systems (GIS) are now widely used all over the world in almost all spheres of life, and many of them are based on Google Maps API. Therefore, all companies that deal with geolocation need to hire competent Google Maps specialists. In this article, we are going to guide you on how to find such professionals and what skills they should demonstrate during the interview.
The tasks of Google Maps specialists go far beyond just the software development and typically are as follows:
      

Creation of algorithms for advanced web mapping and network analysis.

      

Implementation of geospatial solutions on the database, application server, and web server tiers by using scripting languages.

      

Design and development of complex GIS database models.

      

Administration of GIS servers and workstations by installing and troubleshooting system software and programs.

      

Database programming of relational and document-based databases.

      

Transportation modelling for project-based GIS tools.
Technical Skills of a Google Maps Specialist
As a rule, a Google Maps specialist should possess the following technical skills:
  

Proficiency with

Google Maps API

.

  

Fluency with

GIS Tools

, such as JavaScript API, ArcMap, QGIS, FME Workbench, PostESRI, etc.

  

Advanced knowledge of geography, land GIS, land terminology, country-specific descriptions and standards.

  

Knowledge of

Python

and/or

JavaScript

languages, which may be needed for web and mobile application development as well as advanced statistical analysis and data modelling.

  

Experience with

FME, TIBCO, XTools,

and othe

r ArcGIS extensions

.

  

Experience with analysis and mapping tools, such as

ESRI ArcMap

.

  

Ability to manage GPS solutions and collect field data when required.

  

Knowledge of geospatial concepts, such as routing algorithms, datum transformations, spatial indexing, projections, and graph theory.

  

Ability to conduct advanced research in

DrillingInfo

,

IHS

,

TX Railroad Commission

, etc.

  

Understanding of Big Data in open-source

SQL

and

noSQL databases

.

  

Ability to manage

GIS web applications

and provide user support.

  

Understanding of country- or region-specific land systems.

  

Knowledge of GIS server technologies, such as

WMS, WFS, WCS

, and

WPS

.
If your candidate has such skills, then you can be sure that it is a perfect fit for your GIS project. We wish you good luck in finding a Google Maps expert who will easily cope with all project-related tasks.