10 Technical Skills That Every Magento Developer Should Have
Hire the best 84
Magento

engineers with YouTeam
Sort by:
Relevance
Experience
Last Update
Rate

Yurii S.
Full-stack web developer with decent backend expertise
Yurii is a successful full-stack web developer with over 5 years of experience in software development. He has deep...
Ostap L.
Java Software Engineer with strong analytical skills. Is...
Java Software Engineer with strong analytical skills. Is a good team member, possess managerial skills. Able to...
Ihor S.
Senior software engineer, Competence Lead with over 10...
Highly proficient and business-oriented engineer with over 10 years of experience in the software development...

Michael H.
Senior Software Developer / Magento Certified Developer
A motivated, adaptable and responsible Magento developer with professional and technical skills acquired through past...

Oleh Y.
Senior PHP Developer
Team player web developer with 14+ years of experience, a can-do attitude, phenomenal time management skills, and a...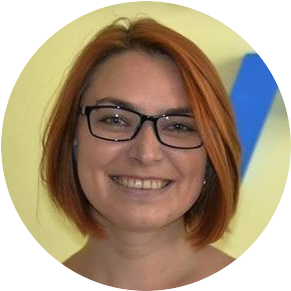 Tania V.
Full Stack Developer
4+ years of experience in software development. Mainly focused on projects based on PHP and frameworks like Yii2 and...
Olena D.
Front End Developer
3,5 years of commercial experience in web development. Specializing in SPA applications development with Angular...

Alex T.
Back-End / Full-Stack Developer
Dedicated IT professional with 5+ years of successful experience as Back-End / Full-Stack Developer. Have good...
Denys Y.
Senior CERTIFIED Full Stack Magento Developer with...
I am a certified full-stack Magento developer with 5+ years of successful experience in developing complex projects...

Maks T.
Senior PHP developer with a strong experience in eCommerce
Professional skills: - more than 10 years experience in full stack web development (front end, back end); -...
No-one really matches your needs?
Normally we are able to pro-actively find any given talent within 72 hours.
10 Technical Skills That Every Magento Developer Should Have
As one of leading e-commerce platforms, Magento is extremely popular with enterprise-level merchants that sell large volumes of products. Business owners choose Magento because of good user experience and vast resource library. In addition, Magento is an open-source and thus customizable platform. Therefore, Magento e-commerce store owners are in constant search for highly qualified Magento developers that can handle this customization. Let's find out which technical skills are needed to successfully pass a job interview for a Magento developer.
Which Technical Skills are Required for a Magento Programmer?
Qualified Magento programmers should be able to demonstrate the following technical skills and experience:
Magento platform itself.

It may sound obvious, but it is still worth mentioning that advanced Magento developers should have a deep knowledge of e-commerce platform working principles, with the Magento platform as an example. Besides, Magento programmers should be familiar with Magento architecture, versions, and basic features.

PHP.

PHP is the core language of Magento, so it is another important skill that every Magento developer should have.

MySQL.

Because Magento uses the MySQL database, Magento developers should also have a solid knowledge of MySQL DBMS.

JavaScript.

Good knowledge of JavaScript is necessary when adding custom functionality.

PSD and XHTML.

Knowledge of PSD and XHTML is required to convert the Photoshop (PSD) to the XHTML files for templates.

IDE and debuggers.

Magento programmers should have experience with integrated development environments and debugging tools, such as PHPStorm, Netbeans, Eclipse, Zend Studio, etc.

Backend.

A professional Magento developer should be familiar with server side, i.e. know the working principles of Apache and Nginx servers.

Virtual machines.

Magento developers should be able to configure and use VMs, such as Vagrant, VMWare, or Parallels.

Mobile app development.

Almost every e-commerce website has a mobile version, so good Magento programmers should know technologies that are necessary for a Magento store to go mobile.

Magento widget and module development.
Consider this skillset when interviewing and hiring a Magento developer. We hope that it will help you decide if this specialist is a right choice for your project and wish you good luck in this search on YouTeam platform.