Talent pool
Find
remote talent

that you can trust
50,000+ vetted engineers
48-hour matching
1.75 interview-to-hire ratio
Hire engineers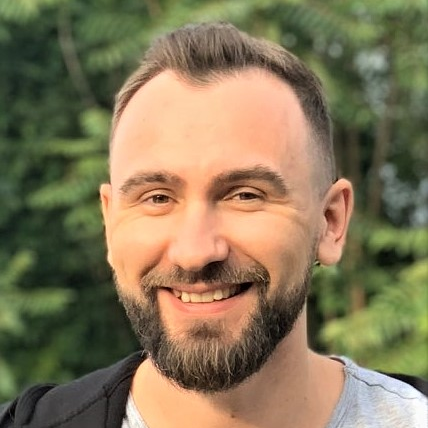 Andrii L.
Solution Architect
Jelena I.
Front-end developer with an eye for details. Responsible and like to be proud of my work
Serhii B.
Full Stack Developer
Pedro S.
Software Engineer with over six years of experience, passionate about technology, programming and learning new things.
Alex K.
Full Stack Developer
Anatolii K.
Front-End Developer
Andrew D.
A Full Stack Developer with experience building banking software
Andrés Pérez Z.
React Developer
Jose Maria C.
Full Stack React Developer
Reviews

Alex Chelmis
Founder of TVC
"If you are looking to hire development contractors and you are afraid of the process, logistics, and other aspects, YouTeam will do that for you so you can focus on selecting the right person and making sure he is the right fit for your team/project. And if he is not, YouTeam is always there to support you for any changes needed."

Rishi Mehta
Managing Director of Kunai
"Compared to a dev shop, from YouTeam I get better talent and much faster. A dev shop might take a week or more to respond. From YouTeam, I would get a solution within a couple of days. And that's exactly what I need, it's more of the urgency than the cheapest resource."

Piers Karpinski
Founder & CEO of Areobooks
"The decision to use YouTeam was made by comparing them directly to the other candidates. As soon as I started talking to them, YouTeam adopted a hands-on approach. Time-wise, YouTeam also performed well."

James Withall
CTO of Onapp
"YouTeam prioritizes flexibility and transparency. I know that they only work with the most trustworthy dev shops around."

Valon Statovci
Founder of GC Covert Security
"Their people skills make them quite lovable. They're very responsive. They're also very competitive in pricing and are a lot cheaper than London firms. We started the project, and it became clear very quickly that the quality of work was very good."

James Burkhardt
VP of Application Development of Odeko
"YouTeam was very quick and responsive. I was presented with great candidates in just days, which was fantastic for me because we were looking to move fast. They had experience working on similar projects to exactly what we needed."

Yoitsu Kamijo
Co-Founder of Pine Park
"I highly recommend this to any team that is looking to move fast. YouTeam has been very supportive and the engineers you get to work with for the price you pay are of very high quality. The engineers I have found through YouTeam are one of the best I have worked with so far."

Rutul Dave
Co-Founder & CTO of Maxwell
"Every time YouTeam sends me a list of potential developers, I am confident that I can interview pretty much anybody and they will be a good candidate."

Florian Mott
CEO and Co-Founder of Mything
"It's just much more convenient to find a small team. I talk to one person, get 5 hand-picked CVs, interview candidates, hire the best ones – and I'm done!"

Tony Coyle
Software Architect of PS
"Access to programmers with a desired skill set — clear background information and references. Ability to build out a team really quickly without having to countenance building that team ourselves - especially useful for short periods or bursts of activity. Access to talent as our business needs grow or shrink without the normal staffing costs/management has been of great benefit."

Anthony Griffin
CEO of Bomvia
"We will definitely continue with them in the future. I'm so happy with their work that I've recommended them to my other company as well. There were no issues, it was really good. I gave a very loose brief, and the developer who worked for me had enough initiative to tighten it up by asking relevant questions. There was no messing around—it was done really well, with good, clean code."

Akhil Lodha
Co-Founder & CEO of Stratifi
"As a startup, we need to find the right talent at the right time. At the same time, being able to have some sort of flexibility guaranteed by YouTeam was valuable. Tapping into a pool beyond The Valley is extremely valuable. And then, on top of that, YouTeam has been very receptive and responsive, the customer success and support teams have also been exceptional."

Mike Atkins
VP Digital Systems of INTO University
"We wanted to boost our capacity for a period of six to twelve months. I decided to get a shot with YouTeam is that in any other place I can't say that I'm looking for a team of 5 developers with the possibility to scale. Now I returned to them again - this time for the confidence. If somebody is on the YouTube platform, you know that they've met a certain threshold of customer satisfaction, they've got a history of successful work elsewhere."
Show more
Tell us about your plans on an intro call — we'll start the matching process right away