Developers hired in December 2020
Get a feel of the level of talent and rates on YouTeam.
Here's a list of engineers recently engaged by our customers.
200+
Agency partners
20,000
Developers
Contact sales
Recently hired developers
Full Stack Developer
• Intellectually curious and addicted to learning • Self-driven, actively looking for ways to contribute, and know how to get things done • Excited about mentoring junior developers • Value data and truth over ego • A believer...
Full Stack Developer
Dmitry is a highly experienced full-stack developer, Tech Lead, and UI/UX designer with a rich background as Web and Standalone applications developer and architect.
Senior Front-End Developer
Ivan has about 5 years of experience in programming. Implementing complex SPA for an enterprise solution, programming on full life cycle of web sites and web applications from implementation to upgrades.
Full Stack JavaScript Developer
Serhey has over 5 years of commercial experience with web and mobile development, deep knowledge of JavaScript frameworks and extensive skills HTML/CSS, Angular, React, Vue and Node.js I am able to create effective architectures, ...
Full Stack React Developer
America/Argentina/Buenos_Aires
UTC-03:00
Jose Maria is advanced in JavaScript - NodeJS, React, MongoDB, MySQL, PHP, Laravel, Processing, Pure Data; Intermediate Python, CSS; Basic VueJS; Learning Data Science and Machine Learning with Python, blockchain, and cryptocurre...
Full Stack Developer
Accomplished developer who is able to create applications for every platform. Adept at developing apps based on customer specifications recommending application changes to make more efficient programs and upgrading existing apps t...
Full Stack Development
7 years
Front-End Developer
Anatolii has a strong knowledge of React Native, Flutter, React.js, JavaScript, Redux, and Firebase, Blockchain. He focuses on building cross-platform hybrid mobile and web apps.
Full Stack Development
2 years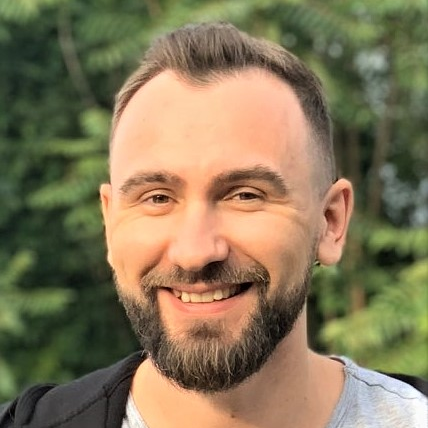 Solution Architect
Andrii has deep knowledge in understanding the customer's business process in order to produce long-term, sustainable and measurable results: - System design based on customer requirements; - Definition of application architectu...
React Developer
Andrés is a passionate and responsible self-thought developer with knowledge of .NET, JavaScript, React, Angular and Node. Mostly worked on web application projects. Andrés is passionate about everything tech.